Posted on Nov 25th, 2015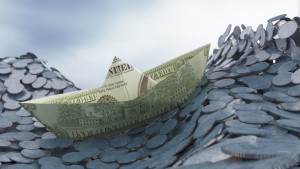 Mr. Brownlee has been barred from the brokerage business after getting his clients into a Ponzi scheme, according to a hearing panel decision recently issued by the Financial Industry Regulatory Authority (FINRA).
Mr. Brownlee persuaded some of his Allstate clients to invest heavily in Capital City Corporation (CCC), which claimed to be a vehicle for socially conscious, Christian investments. Instead, its officers, Ephren Taylor II and Wendy Connor, operated it as a fraudulent Ponzi scheme. According to the Securities & Exchange Commission (SEC) , Taylor and Connor's Ponzi scheme took in over $12 million in investor funds.