Posted on Nov 10th, 2016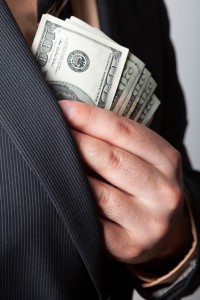 The bad news for Investors Capital Corp., an independent brokerage firm, just keeps coming. Recently one of its financial advisors, Cyrus Lamont Hancock of Marietta, Georgia, agreed to be permanently barred from the securities industry.
What did Mr. Hancock do? According to a settlement agreement Mr. Hancock signed with the Financial Industry Regulatory Authority (FINRA), Mr. Hancock took $11,000 worth of customer funds and deposited it in his own bank account. The customers did not approve!
Perhaps Mr. Hancock's actions should not have been such a big surprise to Investors Capital. He pled guilty to felony theft in 1998. He disclosed a $62,000 tax lien a few years ago. Perhaps the better question is, why did Investors Capital ever hire Mr. Hancock in the first place?