Posted on Jun 23rd, 2015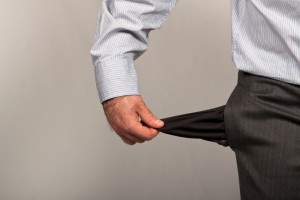 Victor Tien Luu, in Seattle, Washington, has been suspended and fined $10,000 for withholding information from investors and his member firm. According to FINRA, Luu had two opportunities to disclose his bankruptcy petitions on his Form U4s, but willfully failed to do so.
A bankruptcy petition is filed by a person who is unwilling or unable to pay money back to his creditors. The petition states that the debtor will pay back the personal debts as they are due. A voluntary bankruptcy petition is filed by a debtor who, on his own accord, wants to make arrangements to pay back his creditors. Contrarily, an involuntary bankruptcy petition is filed when the debtor is forced by his creditors to arrange a payment plan, and the money owed exceeds a certain amount. The petition lists all of the debtor's assets, liabilities, and debts so that a realistic payment plan can be arranged.