We fight stockbroker malpractice and investment fraud.
---
BASALT LEGAL
Basalt Legal is devoted exclusively to helping investors recover losses from brokerages, investment advisers, and other financial institutions. If your investment loss is due to the negligence or misconduct of your financial advisor, our investment fraud lawyers can fight to recover your losses.
Our founder, Jeremy Hyndman, learned the art of securities litigation defending stockbrokers and investment advisors from claims brought by regulators and investors. The matters he worked on ranged in value from $10,000 to hundreds of millions of dollars. Through Basalt Legal, his experience in securities matters is now available to investors.
Investment misconduct can be complex, requiring a deep understanding of the securities industry and tremendous attention to detail. Investment claims also often wind up in a unique arbitration forum, governed by special rules. Most lawyers do not have the experience and know-how to handle these claims.
At Basalt Legal, we pour our time and resources into every case that we handle. If you want an experienced investor advocate who can go toe-to-toe with the best lawyers financial institutions can buy, Basalt Legal is the firm for you.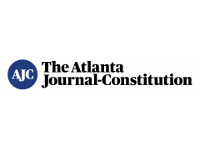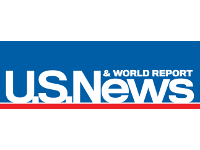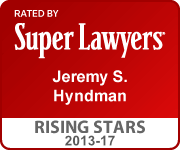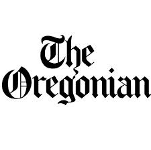 Testimonials
---
What Our Clients Say About Us
We received a fair settlement, and walked away with a great respect for Jeremy's hard work and pleasant personality. I would highly recommend him.

My experience with Investor Defense Law was very consistent with all the positive reviews previously posted. I had met or spoken with a half dozen different attorneys before choosing Jeremy. He was the only one willing to take the time to review the facts of the case in detail and come up with a unique strategy for attempting to recover my losses. Jeremy was industrious, cost-conscious and very patient - keeping me posted of developments and willing to explain in layman's terms all the legal  and accounting issues facing our case. I would highly recommend Jeremy Hyndman to anyone seeking help in his area of expertise and looking for a personable attorney."

Jeremy is a very sharp, knowledgeable, patient, and caring attorney. Words cannot describe how thankful I am for his representation. He diligently reviewed the reams of documents I sent him and used what he discovered as leverage to negotiate a settlement three times the initial offer I got from the managers of my liquidated investment.

I was extremely happy with and appreciative of the service that I received from Mr. Hyndman in regard to the resolution of a very complicated and protracted investment situation. Mr. Hyndman clarified the situation, renegotiated my settlement to a much more favorable one, and then persisted through the delays and barriers until he achieved a positive outcome. I highly recommend his services.

Our case involved trying to recoup our retirement losses from an unethical investment firm. What seemed impossible at the time to my wife, and I must admit to myself, Mr. Hyndman did. He was able to settle the case with a very positive result. At the end of the day, isn't that what anyone wants: a truthful attorney with compassion, personality, and a win. We highly recommend Mr. Hyndman. Glad we found him.

Outstanding legal advice, follow-through and payout. Jeremy Hyndman is by far the most responsive, tenacious and communicative attorney I have worked with in my 30 years in business. He took the burden of dealing with a very difficult situation off our plate and let us know exactly what was happening every step of the way.

We had an outstanding final outcome with our lawsuit. Jeremy is knowledgeable and honest. He returned calls and emails in a very timely fashion. His tenacity in getting the best outcome for us was amazing. We are very appreciative and grateful.

Your help in this matter has been priceless and I greatly appreciate you helping me get out of this very unfortunate annuity with as little damage as possible.