California Office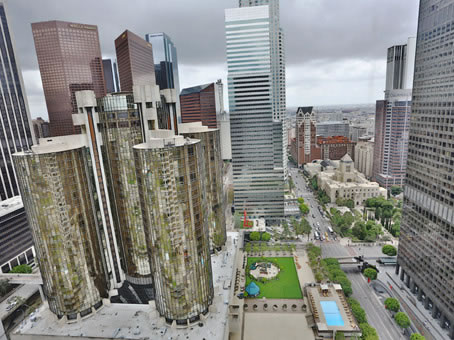 Brokers and brokerage firms owe fiduciary duties to their customers. This means that your financial advisor has legal duty to always protect your best financial interests. A fiduciary duty is the highest level of care owed under American law. When brokers and broker-dealers fail to live up to this duty, their clients can suffer serious financial losses.  
In the unfortunate event that you have sustained significant investment losses because of the improper actions of your investment advisor, you need to take immediate legal action. You are entitled to recover fair compensation, but you only have a limited amount of time to bring your claim. It is imperative that you reach out to an experienced California investment fraud lawyer as soon as possible.
We Take On Bad Financial Advisors and Brokerage Firms
At Investor Defense Law LLP, our firm is fully dedicated to representing the interests of investors. Our entire practice is devoted entirely to representing wronged investors in fraud and negligence claims. Our investment fraud attorneys have brought claims in both state and federal courts, and we have extensive experience handling arbitration proceedings, including FINRA arbitrations. We offer a wide array of different services to investors, and we can help you take legal action against any party who has caused you to suffer investment losses. Indeed, depending on the specific circumstances of your case, we may be able to help you bring a claim against:
Your stockbroker;
Your financial advisor;
Your brokerage firm;
Insurance agents;
A securities issuer, such as corporation; or
Any other bad-acting individuals.
Many Different Types of Financial Products Can Lead to Fraud Claims
In the modern world, there are no truly 'risk-free' investments. Even seemingly safe investment products are sometimes used by scammers to perpetrate fraud, or are sold negligently to unsuspecting investors. Additionally, in recent years, everyday investors are increasingly (and improperly) being pushed into ever more exotic financial products. These alternative investment products often carry increased risks, which are not always properly disclosed to investors before they commit their hard earned money. Our firm handles claims related to all types of investment products, including:
Common stocks;
Penny stocks;
Municipal bonds;
Junk bonds;
Unregistered securities;
Variable annuities;
Mutual funds and ETFs;
Non traded REITs;
Oil & gas partnerships; and
Other types of alternative investments.
California Investment Fraud Cases We Handle
Brokers and brokerage firms can cause their customers to lose money in many different ways. Regardless of what your investment advisor did, if it was improper, and you lost money as a result, we can help. Some of the most common types of investment fraud and abuse cases that we have handled include:
Lack of diversification;
Churning;
Unauthorized trading;
Excessive use of margin;
Negligence;
Unsuitable investments:
Ponzi schemes;
A broker 'selling away'; and
Brokers inducing investment using false statements or misrepresentations.
Were You a Victim of Investment Fraud in California?
We can assist you. At Investor Defense Law LLP, our California investment fraud team has helped many victims recover the full compensation they deserve. To request a free review of your case, please call us today at 800-487-4660 or reach out to us directly online.