Orange County Investment Fraud Law Office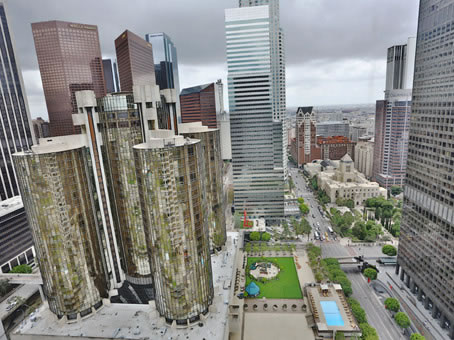 Your investment advisor has a fiduciary duty to look out for your best financial interests. If your advisor fails to live up to this responsibility, it could result in you sustaining large investment losses.  Whether you lost money because of a financial advisor's negligence or because of intentional fraud, you need to take action. You may be entitled to recover significant financial compensation. That being said, the clock is ticking; you have a limited amount of time to bring an investment fraud claim. Please take action today by contacting an experienced Orange County investment fraud lawyer.  
We Sue Bad Brokers and Broker-Dealers
At Investor Defense Law LLP, our investment fraud attorneys are wholly devoted to protecting the legal rights and financial interests of investors. Indeed, we do not handle other types of claims; our entire practice is dedicated to helping wronged investors. We have brought many investment fraud lawsuits in both California state courts and federal courts. Further, we have extensive experience handling all types of alternative dispute resolution proceedings, including Financial Industry Regulatory Authority (FINRA) arbitrations. If you lost money due to the bad actions of another party, we will help you hold them accountable. You may need to bring a claim against any of the following:  
Investment advisors;
Stockbrokers;
Broker-dealers;
Insurance companies and insurance agents;
Unregistered individuals; and
Corporations.  
Our Cases Involve All Types of Investment Products
Increasingly, investment advisors are encouraging their customers to purchase riskier, more complex financial products. In too many cases, these types of investments result in the financial advisor raking in commissions and fees, while the investor loses money. Though, if your broker/brokerage firm does not handle your account properly, even seemingly safe investments can also result in major losses. Our Orange County investment fraud lawyers handle cases involving all types of investment products, including:  
Common stocks, including penny stocks;
Bonds, such as corporate bonds, government bonds and junk bonds;
Unregistered securities;
Annuities and other complex insurance products;
Mutual funds and exchange traded funds (ETFs);
Real estate investment trusts (REITs); and
Other alternative investments.
Different Types of Investment Fraud and Abuse Claims that We Have Handled
Unfortunately, bad acting brokers and brokerage firms can cause their clients to lose money in a wide variety of different ways. Regardless of the specific circumstances of your case, our Orange County investment fraud lawyers can help. A list of some of the common fraud and abuse claims that we have handled in the past include:
Overconcentration of investments;
Excessive trading;
Unauthorized trading;
Unsuitability;
Private placements;
Negligence;
Financial advisor fraud;
Unregistered securities;
Ponzi schemes; and
False statements and misrepresentations.
Get Legal Assistance Today
If you were a victim of investment fraud in Orange County, please do not delay in getting started with your claim. At Investor Defense Law LLP, our attorneys will thoroughly investigate your case, and determine exactly what you need to do to seek fair compensation for your losses. To get started today, please call us at  800-487-4660 to schedule your free initial legal consultation.