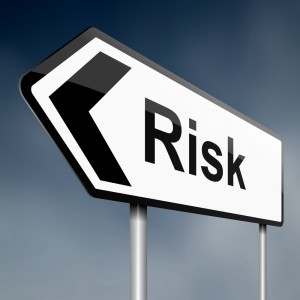 A financial advisor in Aptos, California has allegedly made private transactions without the permission of his firm. Daniel McCourt, while working for Foothill Securities, Inc., began an outside coffee business. He started accepting investments, and some were from customers of his firm.
McCourt was issuing private securities to investors. Private securities are securities that are not registered, and are not traded on an exchange. These are riskier investments than publicly traded securities because the companies issuing them are not required to file financial reports. Additionally, the company is not obligated to have their financial records audited. Therefore, you cannot be certain how the company is doing. Even if the company reports how it is doing generally, investors will never know its exact financial state.
While McCourt's firm approved his outside business, it was not aware that he was accepting private securities from customers. Financial advisors are required to notify their firm of any private securities transactions and get approval. This gives the firm an opportunity to review the investment and ensure it is beneficial to the investor. Furthermore, the financial advisor must report any commissions or compensation he is receiving from the securities transaction. McCourt deliberately withheld this information from his firm, which put investors at risk. By not disclosing this information, McCourt denied his firm the chance to analyze the investments. Therefore, investors did not receive the benefit of a second opinion. Rather, they were subjected to McCourt's suggestion. This may have been biased by his incentive to earn a commission at the firm, and compensation for his outside business.
FINRA requires all financial advisors to "observe high standards of commercial honor." McCourt has clearly violated this rule by deceiving his firm. He did not report the investments his outside business was getting from firm customers, or disclose the compensation he was getting.
If you are concerned that your financial advisor has put you at risk by recommending private securities, you may have a claim. Contact Investor Defense Law to see if you can recover your losses.
Investor Defense Law LLP is a law firm dedicated to helping investors in California, Georgia, and Washington recover losses caused by stockbrokers, financial advisers, or investment firms. To learn more, contact an investment fraud attorney at 800.487.4660.