Posted on Sep 28th, 2015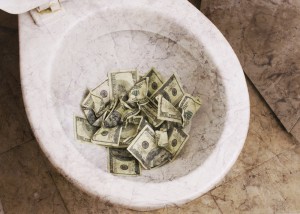 According to a Complaint recently filed by FINRA (the Financial Industry Regulatory Authority), Equinox Securities may be responsible for decimating the retirement accounts of several investors.
FINRA alleges that Equinox financial advisor Chris Palkowitsh systematically drained client investment accounts. Here's how the scheme worked:
1) Mr. Palkowitsh would sign up investors, promising to invest only a small percentage of their retirement accounts in stock while leaving the rest in cash;
2) Next, he would send the investors pre-populated new account forms that wildly overstated their financial sophistication and which stated that their investment objectives were speculation, when their investment objectives were usually much more conservative;
3) Mr. Palkowitsh would then execute hundreds or even thousands of trades in the accounts, racking up excessive commission charges and depleting the accounts even as his own payouts grew.