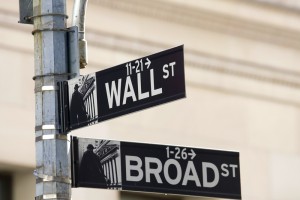 According to a recent SEC order, Edward Jones has been overcharging for municipal bonds, pocketing an extra $4.5 million as a result of its willful securities law violations.
To understand how Edward Jones reaped this improper windfall requires a basic understanding of municipal bonds and how they are sold. Municipal bonds are a category of bonds, which are securities that pay interest. Municipal bonds are issued by state and local governments, usually to finance public works projects. Because federal and state governments want to encourage this investment, they make the interest generated by these bonds tax free income. As a result, municipal bonds are an attractive option for many investors.
Municipalities hire a brokerage firm (or firms) called "underwriters" to facilitate municipal bond offerings. For a municipality, selling their bonds directly to thousands of retail investors is too complicated. Instead, they sell big blocks of bonds to underwriters, like Edward Jones, who then sell those bonds to individual investors. The municipality pays underwriters a fee for this service.
Apparently, Edward Jones was dissatisfied with the fees underwriters receive from bond issuers, because it found another (illegal) way to squeeze money out of these transactions.
Underwriters are supposed to sell the bonds they receive from municipalities without a markup. Rather than simply acting as a conduit for these bonds—which is what underwriters are supposed to do—Edward Jones charged its retail customers higher prices for these bonds. For over 156 different bonds, Edward Jones overcharged its customers. Investors buying municipal bonds through Edward Jones had no idea they were paying too much for these bonds.
According to the Securities and Exchange Commission, this behavior was a "willful violation" of several securities laws. The SEC censured Edward Jones, and has ordered Edward Jones to disgorge its improper profits. On top of the $4.5 million that Edward Jones needs to return to investors, it will pay a fine of $15 million.
If you have questions about Edward Jones or losses in municipal bonds, Investor Defense Law LLP may be able to help.
Investor Defense Law LLP is a law firm dedicated to helping investors in California, Georgia, and Washington State recover losses caused by stockbrokers, financial advisors, and investment firms. To learn more, contact an investment fraud attorney for a free consultation at 800.487.4660.