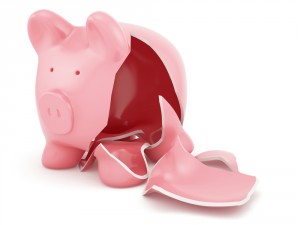 The Financial Industry Regulatory Authority (FINRA) recently censured and fined Newport Coast Securities for lax supervision of its financial advisors.
What one financial advisor, Greg Baldwin, got away with at Newport Coast Securities is shocking.
Mr. Baldwin, in addition to being a financial advisor at Newport Coast Securities, also owned his own investment advisory firm, Mountain Capital, LLC, which operated its own investment fund, Mountain Capital Partners Natural Resources, LP.
When a 71 year old client of Mr. Baldwin asked him to sell his shares in a company and to send the client the proceeds, Mr. Baldwin did something very odd. Rather than sell the shares and send the client his money as requested, Mr. Baldwin moved the shares into his investment fund. Mr. Baldwin refused to give the client his own money.
Newport Coast Securities and its Chief Operating Officer, Kristopher "Kit" Kessler, failed to confirm with the customer that this was really what the customer wanted.
To make matters even worse, it appears that Mr. Baldwin money from this investor and other investors in his fund to enrich himself at the customers' expense. His fund raised millions of dollars, but it is unclear how much was actually invested, and how much was simply paid to Mr. Baldwin.
If you have questions about investment losses, the investment fraud lawyers at Investor Defense Law LLP may be able to help, and offer free initial consultations.
Investor Defense Law LLP is a law firm dedicated to helping investors in California, Georgia and Washington State. We sue investment advisors, brokerage firms, and financial advisors. To learn more, contact an investment fraud lawyer at 800.487.4660.