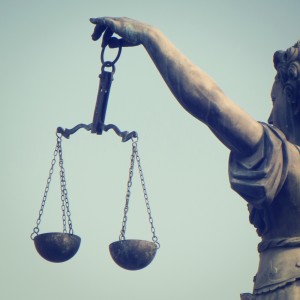 A OneAmerica broker in Aliso Viejo, California, has been permanently barred from the brokerage industry for conduct that can only be described as shocking.
While working at OneAmerica, Brantly Chavis, Jr. set up another company, Aqua Green Industries, which purportedly cleaned industrial wastewater in an environmentally friendly way. This sounds great, but the only "green" Aqua Green seems to have mopped up is $118,000 from the account of an elderly OneAmerica customer.
Mr. Chavis convinced an 87 year old customer to invest $118,000 in AquaGreen, then used at least $25,000 of that money for his own personal use. According to a settlement agreement Mr. Chavis signed with the Financial Industry Regulatory Authority (FINRA), he used at least some of this money to pay his rent, his utility bill, lease payments for his car, and other personal expenses.
No one else invested in Aqua Green and it closed its doors just six months after opening them. The 87 year old customer lost his entire investment in Aqua Green.
You do not have to be an expert in the rules governing financial advisors to see that taking an 87 year old customer's money and using it to pay your rent is wrong.
One important question remains unanswered by Mr. Chavis's settlement agreement with FINRA. Why didn't his employer, OneAmerica Securities, catch this bad behavior and stop it? Under FINRA rules, brokerage firms are required to establish and implement reasonable supervisory procedures to monitor their employees and ensure that they are all following FINRA rules. While financial advisors are not required to wear an ankle bracelet (although, for some, this might be a good idea!), OneAmerica should have been taking at least some steps to monitor Mr. Chavis's outside business activities, including Aqua Green. To be fair, it is possible that OneAmerica acted properly, but it is also possible that OneAmerica failed to properly supervise Mr. Chavis.
OneAmerica Securities was recently sanctioned by FINRA for other supervisory failures. In an unrelated case, FINRA fined OneAmerica $75,000 for failing to properly supervise options transactions that, according to FINRA, raised "multiple red flags that indicated a [broker] was making unsuitable options recommendations and causing an improper transfer of funds to a third party."
If you have questions about investment losses, the securities litigation attorneys at Investor Defense Law LLP may be able to help, and offer free initial consultations.
Investor Defense Law LLP is a law firm dedicated to helping investors in California, Georgia, and Washington State recover investment losses.
We understand investment fraud and financial advisor malpractice. Our lawyers know how to sue investment advisors, brokerage firms, and financial advisors. To receive a free case evaluation, contact an investment fraud attorney at 800.487.4660.