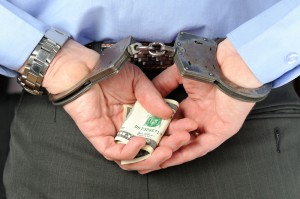 Bruce Robert Geiger, a stockbroker at Thrivent Investment Management, Inc. ("Thrivent"), is accused of altering forms and forging signatures on life insurance related documents to process withdrawals and transfers from client accounts.
All documents processed through Thrivent require original and authentic customer signatures, prohibiting employees from signing any papers on behalf of customers. Beginning in 2006, Thrivent issued multiple written guidance letters reminding its employees that altering documents in any manner violated FINRA rules.
Mr. Geiger ignored these warnings. Instead, he altered forms by re-using original customer signatures from previously executed forms and altering the dates of customers' signatures. Commonly, Mr. Geiger would write dates in pencil on the signature line where customers would originally sign so he could erase prior dates and re-date the customers' original signature for re-use on later transactions.
Specifically, from October 2005 through October 2010, Mr. Geiger falsified 115 documents relating to the accounts of 14 customers to cause disbursements totaling $562,008.65. Thrivent allowed this behavior to continue for at least five years.
Geiger submitted multiple altered forms to facilitate transactions such as withdrawals and transfers from client accounts and life insurance distributions. Ultimately, Mr. Geiger's actions were inconsistent with FINRA policies and procedures and put investors at great risk.
Forging signatures on life insurance papers could have forced clients to purchase policies they never agreed to or engage in other transactions that were not in their best interest in order for Mr. Geiger to earn personal commissions. However, while this may be the case, another possiblity is that Mr. Geiger took client funds for his own personal gain. FINRA has yet to release the specifics of where exactly the money went, but it seems anything is possible when a stockbroker is forging signatures to move funds.
If your account statements reveal a surprisingly low balance or transactions you did not authorize, you may be able to recover losses by filing a claim against your brokerage firm. To learn more, call the attorneys at Investor Defense Law LLP for a free consultation.
Investor Defense Law LLP is a law firm dedicated to helping investors in California, Georgia, and Washington recover losses caused by stockbrokers, financial advisers, or investment firms. To learn more, contact an investment fraud attorney at 800.487.4660.