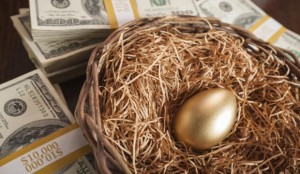 Allison "Al" Taiye Doherty will have some extra time on her hands after receiving a four month suspension from the securities industry.
According to the Financial Industry Regulatory Authority (FINRA), Ms. Doherty got a $50,000 loan from a 70 year old client, then failed to pay it back.
FINRA rules generally prohibit financial advisors from borrowing money from clients. Financial advisors should be focused on positioning their clients for a secure financial future, not using their clients as a piggy bank. It appears that Ms. Doherty may have been putting her own needs over the needs of her elderly client.
While this suspension is significant (and comes with a deferred fine if Ms. Doherty tries to rejoin the securities industry when her suspension is over), this is only part of Ms. Doherty's history in the securities industry.
In 2013, a customer brought claims against her, allegedly for pushing a conservative investor into risky investments. Those claims settled for over $50,000.
Citigroup fired her due to "concerns with communications to clients regarding investments."
If you have questions about investment losses, the securities litigation attorneys at Investor Defense Law LLP may be able to help, and offer free initial consultations.
Investor Defense Law LLP is a law firm dedicated to helping investors in California, Georgia, and Washington State recover investment losses.
We understand investment fraud and financial advisor malpractice. Our lawyers know how to sue investment advisors, brokerage firms, and financial advisors. To receive a free case evaluation, contact an investment fraud attorney at 800.487.4660.