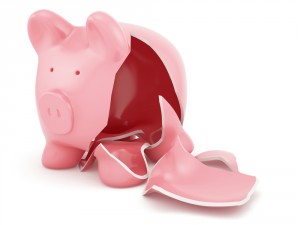 The Financial Industry Regulatory Authority (FINRA) recently took the rare step of filing an enforcement action against an individual broker for mistreating a customer.
As a result of this action, Denny "Darmo" Darmodihardjo of Rockwell Global Capital has been suspended from the securities industry for 18 months and fined $25,000.
It could have been worse.
Mr. Darmodihardjo's twenty year record in the securities industry is littered with claims by regulators and customers, many of whom received arbitration awards for all or most of their investment losses.
FINRA's direct involvement may have been due to who Mr. Darmodihardjo hurt—one of his mistreated clients was a retiree in his late 70s living on a fixed income and caring for an adult child. According to Mr. Darmodihardjo's settlement with FINRA he recommended excessive, unsuitable trades in this client's accounts, causing catastrophic losses.
In fact, for the clients mentioned in FINRA's enforcement action, the net result of their involvement with Mr. Darmodihardjo is the same as highway robbery. They lose their money while Mr. Darmodihardjo gains.
For example, one client lost over $60,000 while Mr. Darmodihardjo charged his account $77,000 in fees. Another account lost $84,000 while Mr. Darmodihardjo racked up fees of $68,000. A third account lost $12,000 and was charged fees and commissions of over $13,000.
Mr. Darmodihardjo has also been disciplined recently for failure to report federal tax liens that have been filed against him, not exactly an indicator of a financial advisor's financial strength.
Mr. Darmodihardjo's firm has had difficulty with other financial advisors too, including a multimillion dollar Ponzi scheme orchestrated by Robert E. Lee, Jr., a broker in its Connecticut office. Now Mr. Darmodihardjo's behavior is giving its office in Roswell, Georgia a black eye.
If you have questions about investment losses, the securities litigation attorneys at Investor Defense Law LLP may be able to help, and offer free initial consultations.
Investor Defense Law LLP is a law firm dedicated to helping investors in California, Georgia, and Washington State recover investment losses.
We understand investment fraud and financial advisor malpractice. Our lawyers know how to sue investment advisors, brokerage firms, and financial advisors. To receive a free case evaluation, contact an investment fraud attorney at 800.487.4660.