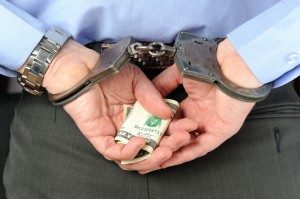 Louis James Deeley ("Deeley") in Santa Rosa, California has been banned from the securities industry for stealing $24,014 from an investor. Deeley forged the customer's signature and tricked a bank teller to swindle the customer out of his money.
FINRA states that financial advisors are prohibited from making improper use of an investor's securities or funds. FINRA also asserts that every financial advisor must observe high standards of commercial honor, as well as just and equitable principles of trade.
Deeley intentionally violated FINRA rules when he disregarded the customer for his own financial gain. He defrauded the investor by forging his signature onto a cashier's check, with the remainder rendered to Deeley in cash. He then deposited the cashier's check into the investor's account, but kept the cash for himself.
To protect against this type of misconduct, investors should be sure to review monthly statements from their brokerage accounts. While it is illegal for the financial advisor to steal customer funds, it can be prevented by regulating your account.
If you are concerned that your financial advisor has stolen money from you, or you notice discrepancies in your brokerage account, you may have a claim. Contact Investor Defense Law to see if you can recover your losses.
Investor Defense Law LLP is a law firm dedicated to helping investors in California, Georgia, and Washington recover losses caused by stockbrokers, financial advisers, or investment firms. To learn more, contact an investment fraud attorney at 800.487.4660.