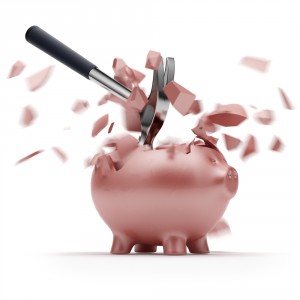 B.B. Graham & Company, Inc. has been fined $190,000 after it sold corporate bonds to customers at an unfair price. The company neglected to consider relevant circumstances that could negatively impact investors before it sold them the bonds.
Companies sell investors corporate bonds and use the money to fund their business operations. While they can be great investments, investors should be aware that corporate bonds are a higher risk than government bonds because there is a greater chance of default. As a result, corporate bonds have higher interest rates.
B.B. Graham sold 28 corporate bonds to firm customers without ensuring that these were suitable investments for them. The bonds were marked up by a total of $132,278.33. Furthermore, the company failed to maintain an adequate supervisory system that would detect selling investments with heightened mark ups. FINRA requires that brokerage firms have policies and procedures in place to protect investors from these company mistakes. However, B.B. Graham neglected to follow this rule and put investors at great risk as a result.
B.B. Graham had many obligations to investors that it did not meet. To make certain that investors were not being taken advantage of, the company should have considered the market conditions with respect to each bond so that the prices were fair, and it could be careful to not put its own needs before the investors'. Investors have to rely on brokerage firms when purchasing bonds and cannot personally look into what a fair market price would be. While brokerage firms are entitled to a fair markup when selling bonds, they are prohibited from taking advantage of the investors who purchase them.
After paying a $170,000 fine for corporate bond pricing violations, and a $20,000 for supervision violations, the company also had to repay $259,784.33 to the affected investors.
If you are concerned that you have been sold securities at an unfair price, or you think your brokerage firm has made recommendations that were not suitable to you, you may have a claim. Contact Investor Defense Law to see if you can recover your losses.
Investor Defense Law LLP is a law firm dedicated to helping investors in California, Georgia, and Washington recover losses caused by stockbrokers, financial advisers, or investment firms. To learn more, contact an investment fraud attorney at 800.487.4660.