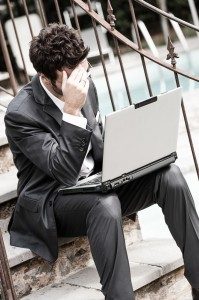 Sean Eric Mattson of South Lyon, Michigan was suspended for one month for failing to disclose his outside business activity of financial planning services to his employer, Ameriprise Financial Services, Inc. (Ameriprise or "the Firm").
From March 2013 through December 2013, Mr. Mattson provided financial planning services to seven (7) Ameriprise customers and received direct compensation from the customers for his work. Mr. Mattson gained almost $7,000 in personal revenue from his independent financial services company.
Both FINRA and Ameriprise had procedures in place that prohibited representatives from engaging in outside business activities without prior notice and approval from the Firm. FINRA clearly states "no registered person may… be compensated… from any other person as a result of any business activity outside the scope of the relationship with his or her member firm, unless he or she has provided prior written notice to the member…" Mr. Mattson failed to notify his employer and, thus, never received approval for his independent business.
Mr. Mattson's involvement in an outside business activity with his Ameriprise clients, and his failure to disclose the information to his employer, puts investors at great risk. Because he is convincing Ameriprise customers to seek financial advice outside of the company and trust his input as an independent advisor, investors are embarking on a business relationship that does not have Ameriprise's oversight or company procedures to keep Mr. Mattson in check. Because his financial planning business has been hidden from Ameriprise, there is no way to protect investors from any of Mr. Mattson's potentially unsound investment advice or procedures.
FINRA suspended Mr. Mattson for one month for his decision to embark on an outside business venture without informing his employer.
If you think your financial advisor has broken rules governing the securities industry or acted outside of his authority, you may have a claim. Contact Investor Defense Law to see if you can recover your losses.
Investor Defense Law LLP is a law firm dedicated to helping investors in California, Georgia, and Washington recover losses caused by stockbrokers, financial advisers, or investment firms. To learn more, contact an investment fraud attorney at 800.487.4660.