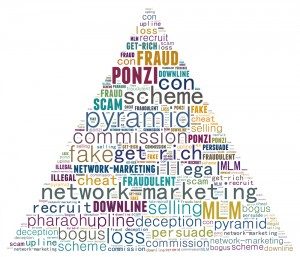 FINRA fined and barred Terry Joe Bagwell of Pruco Securities, LLC (Pruco or the "Firm") in Hoover, Alabama from the securities industry for participating in a Ponzi scheme, conducted by the Firm representative he was instructed to manage.
Mr. Bagwell was the designated supervisor of a registered representative (the "Representative") with Pruco, who sold Firm customers almost $9 million in unapproved investments that were part of an ongoing Ponzi scheme. The Representative sold private securities that were not approved by the Firm, and Mr. Bagwell personally participated in these unapproved private securities transactions, despite the obvious red flags. Mr. Bagwell took no steps to further manage the Representative or report his actions to Pruco. Rather, over the course of many months in 2012, he purchased $35,000 in securities from the Representative through accounts held away from the Firm.
FINRA and Pruco policies prohibit an associated person from participating in private securities transactions not sponsored by the Firm, without giving prior written notice. As a manager at the Firm, Mr. Bagwell was responsible for reporting the Representative's engagement in private securities transactions to his supervising principal. However, Mr. Bagwell did not report the Representative. Rather, he invested funds in securities in an outside brokerage account managed and controlled by the Representative. Ultimately, Mr. Bagwell's investment gain was close to $8,000.
Further, Mr. Bagwell failed tremendously in his obligation to "establish, maintain, and enforce written firm procedures…that are reasonably designed to achieve compliance with applicable securities laws and regulations." He failed to carry out his delegated responsibility to supervise the Representative, thus allowing the Representative to sell approximately $8.4 million in unapproved investments to 18 Firm investors as part of an ongoing Ponzi scheme.
As a registered FINRA member, Mr. Bagwell is expected to "observe high standards of commercial honor and equitable principles of trade in the conduct of their business." Mr. Bagwell's lack of supervision allowed the Representative to swindle 18 Pruco investors out of $8.4 million, and put other Firm customers at great risk. FINRA's requirement of security programs and representatives acting in good faith is to ensure that customers place their money in appropriate investments given their portfolios and investment goals. Mr. Bagwell's lack of supervision allowed the Representative to sell outside private securities to investors, and caused the Firm to overlook some serious red flags in customer accounts.
Ultimately, the blame rests largely on Mr. Bagwell and his blatant refusal to report the Representative's misconduct. If Mr. Bagwell was failing to inform the Firm of this misconduct, it is safe to assume that he is not monitoring other representatives at Pruco, or taking great care of his assigned customer accounts. Mr. Bagwell was ultimately fined $25,000 and barred form the securities industry for his indiscretions.
If you believe that you have suffered losses due to an incompetent financial advisor or brokerage firm, contact the attorneys at Investor Defense Law LLP at no charge and find out whether you have a claim.
Investor Defense Law LLP is a law firm dedicated to helping investors in California, Georgia, and Washington recover losses caused by stockbrokers, financial advisers, or investment firms. To learn more, contact an investment fraud attorney at 800.487.4660.