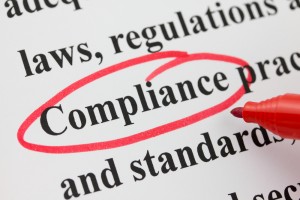 Sadeer Thomas Jamil of Commerce, Michigan, was suspended from the securities industry. He took over 150 pictures of his customer's "nonpublic personal information," and moved the data to his home computer for personal use after his employment at Charles Schwab was terminated.
While associated with Charles Schwab, Mr. Jamil took, without authorization, more than 150 photographs with his smartphone of computer screens containing confidential, nonpublic customer information pertaining to 147 customer accounts. The information included customer names, dates of birth, addresses, account numbers, account balances, and passwords associated with the accounts.
After he resigned from Charles Schwab and became employed by Raymond James & Associates, Inc. (Raymond James), Mr. Jamil transferred the photographs to his personal home computer and created two spreadsheets containing the confidential customer information. He then transferred the spreadsheets from his home computer onto his computer at Raymond James for further use.
Mr. Jamil willfully violated FINRA rules and regulations by improperly taking and misusing confidential, nonpublic customer information. He knew, or should have known, that this conduct was impermissible. Mr. Jamil agreed in writing at both Charles Schwab and Raymond James to not "disclose, reproduce, use, or disseminate in any manner during or after employment…any Confidential Information." Furthermore, Mr. Jamil agreed to return any confidential information if his employment was terminated or he left on his own accord; he contracted to remove or delete "any Confidential Information stored, recorded, or contained on a personal cell phone or any other personal electronic device."
While Mr. Jamil's actions were wrong, this report is further proof of the importance of performing background checks on potential investment advisors. FINRA operates a website called BrokerCheck for everyday investors to research advisors and determine if someone is worth trusting with their money. Furthermore, investors must remain current on their personal finances and any sensitive information to be sure no one is misusing it. Mr. Jamil clearly stepped out of bounds through his actions, and has justly been punished. However, it remains paramount that investors do their due diligence before trusting their livelihoods with an investor.
As a result of his indiscretions, Mr. Jamil was suspended for 30 days from association with any FINRA member. He was not forced to pay the monetary damages placed against him after submitting a sworn financial statement, and demonstrating his inability to pay.
If you believe that you have suffered losses due to an unethical investment advisor, contact the attorneys at Investor Defense Law LLP at no charge to find out whether you have a claim.
Investor Defense Law LLP is a law firm dedicated to helping investors in California, Georgia, and Washington recover losses caused by stockbrokers, financial advisers, or investment firms. To learn more, contact an investment fraud attorney at 800.487.4660.