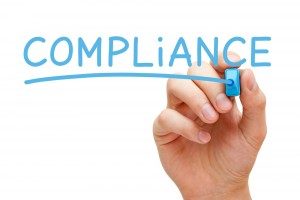 Raymond Leslie Boykin (Boykin or the "Firm"), a financial advisor formerly with AAEC Equities Corporation ("AAEC"), has been reported to FINRA for taking confidential customer information from his Firm without authorization. Boykin emailed spreadsheets containing this information to his personal email address before he left AAEC so that he could solicit investors for his new employer.
FINRA prohibits financial advisors from any unauthorized taking or possession of nonpublic personal information. Brokerage firms obtain a lot of important personal information from investors, therefore they have a duty to protect it. Furthermore, investors have a right to privacy and should be notified and given the opportunity to opt out of having any personal information shared with a third party.
Boykin disregarded FINRA rules and investors' right to privacy when he took customer information and gave it to his new employer. The customer lists that Boykin removed included their past purchases, amount of money invested in specific securities, residential addresses, email addresses, and phone numbers. His new employer began contacting these customers, soliciting them for investment opportunities.
Furthermore, when Boykin emailed investor information to his personal email, none of the private information was encrypted or password protected. Boykin put the investor's information outside of the control of AAEC and at risk to unintended third parties. He also caused the firm to violate its written supervisory procedures that state "AAEC will safeguard all client information of any kind or nature and believes that client information of any kind or nature is confidential." Investors likely trusted and relied upon AAEC's ability to protect the private information of its customers, and Boykin betrayed their trust.
If you are concerned that your firm has not kept your private information confidential, you may have a claim. Contact Investor Defense Law to see if you can recovery your losses.
Investor Defense Law LLP is a law firm dedicated to helping investors in California, Georgia, and Washington recover losses caused by stockbrokers, financial advisers, or investment firms. To learn more, contact an investment fraud attorney at 800.487.4660.