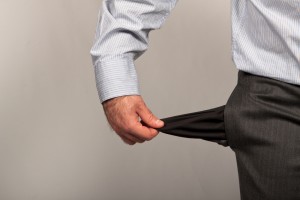 Patrick James Manriquez ("Manriquez") from Beaumont, Texas has been banned from the securities industry for stealing $20,000 from an investor. He deceived the investor by making unauthorized wire transfers without the investor's knowledge or consent.
Manriquez commingled the investor's money into an account owned by his mother. Commingling occurs when a financial advisor mixes an investor's assets with his own. This is considered stealing, which is illegal. In this case, Manriquez to stole the investor's money by placing it in his mother's name. He then used the funds for personal use.
Manriquez violated FINRA rules and harmed the investor for his own financial gain. He betrayed the investor's trust and his firm. To prevent this situation from happening to you, it is important to check the monthly statements for your brokerage account to see that there is no abnormal activity. Also, using cites like BrokerCheck can help you determine which financial advisors are reliable.
If you are concerned with discrepancies in your brokerage account, or think that your financial advisor has stolen money from you, you maybe have a claim. Contact Investor Defense Law today to see if you can recover your losses.
Investor Defense Law LLP is a law firm dedicated to helping investors in California, Georgia, and Washington recover losses caused by stockbrokers, financial advisers, or investment firms. To learn more, contact an investment fraud attorney at 800.487.4660.