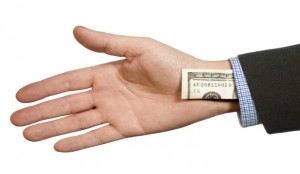 Investors who purchased Aequitas investments through Concert Wealth Management advisers might not be surprised to learn that Concert Wealth Management is in trouble again.
(Several Concert Wealth Management advisors touted investments in Aequits, a Portland area alternative asset firm, which has since imploded and will likely cause hundreds of millions in investor losses, as you can read about here.)
According to the US Securities & Exchange Commission, Concert Wealth Management (CWM") willfully violated federal securities law when it improperly solicited funds for its own business operations.
More on that in a minute but first, some background:
Concert Wealth Management is a large investment advisory firm, with (according to CWM) over $1 billion in assets under management. One of the ways CWM has grown is by buying out smaller investment advisory firms. Doing that takes money, and CWM was growing so quickly that it was running low on funds to pay down on additional acquisitions.
To fund its own expansion, CWM reached out for investment funds—using misleading PPMs. A PPM is a private placement memorandum. It's the most important document an investor reviews when deciding whether to participate in a private offering. CWM's on PPM was, according to the SEC, so materially misleading that the proposal to invest in CWM was effectively a fraud or deceit. According to the SEC, CWM's misconduct willfully violated federal securities laws.
So what was so misleading about CWM's PPM? Several things:
·         The PPM overstated assets under management by approximately $1 billion.
·         The PPM exaggerated revenue to such a degree ($1 Million-$500,000, depending on the year) that a year that should have been a loss was actually listed as profitable.
·         The PPM conveniently failed to mention that some of the investment proceeds would actually be used to pay special dividends to the company's founder, Felipe Luna, rather than to fund expansion.
·         CWM offered the PPM to investors without using a valid exemption from securities registration.
There are only two ways of interpreting this shocking information: either CWM was incompetent on a level that is difficult to comprehend, or CWM intentionally ripped off investors. Neither picture is pretty.
For example, it's hard to imagine how an investment advisory firm which makes its money by charging a percentage of assets under management, could "accidentally" overstate the assets it manages by one billion dollars. That is a level of poor accounting that is reserved for high school dropouts… and the Pentagon!
It's also hard to imagine how CWM could be confused over whether it had a profit or loss for a year. Funny how they accidentally concluded loss years were profitable.
And failure to either: a) register this security with the SEC; or b) sell these securities under an applicable registration is also securities law 101.
This would all be disturbing enough if Concert Wealth Management was a company that sold carpet or something, but CWM holds itself out as a top-tier investment advisory firm. CWM financial advisors wade through other companies' PPMs every day, looking for investments that meet their clients' interests, but their own PPM received a failing grade.
As the SEC alleged and CWM admitted, CWM's misconduct violated Sections 17(a)(2) and (3) of the Securities Act, Sections 5(a) and (c) of the Securities Act, and Section 206(2) of the Investment Advisers Act.
Investors in CWM—especially investors who invested in Aequitas—have to ask themselves: does CWM have the competence to help their clients? And even if they wanted to, would CWM put its clients' interests first (as the law requires) if doing the opposite would help CWM get ahead?
Investor Defense Law LLP is a law firm dedicated to helping investors in California, Georgia, and Washington State recover investment losses.
We understand investment fraud and financial advisor malpractice. Our lawyers know how to sue investment advisors, brokerage firms, and financial advisors. To receive a free consultation, contact an investment fraud attorney at 800.487.4660.