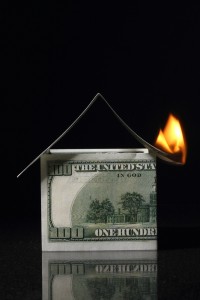 On April 26, U.S. District Court Judge Duffy entered an order in the SEC's lawsuit against Credit Nation Capital and James Torchia that contained devastating news for investors. Credit Nation Capital is being shut down, and investors will probably lose most of their money.
Last year, the U.S. Securities & Exchange Commission filed a lawsuit against James Torchia and Credit Nation Capital, alleging that Credit Nation Capital looked like a Ponzi scheme and that its investment offerings were fraudulent. The SEC asked Judge Duffy to appoint a receiver over Credit Nation Capital. A receiver is a neutral third party whose job is to take over a failing business, liquidate its assets, and distribute the proceeds to creditors and investors. (For more background on the SEC's case, click here, here, and here.)
Judge Duffy presided over a two-day hearing on January 8-9 where the SEC and Credit Nation submitted testimony and evidence. The Court took a long time to rule on the SEC's motion, but its opinion is a doozy, over 87 pages of detailed analysis of the inner workings of Credit Nation.
Credit Nation Capital is Insolvent.
The SEC and Credit Nation clashed over the state of Credit Nation's finances. The SEC argued that Credit Nation was running on fumes, using new investor money to pay old investors with Ponzi-like payments and lacking sufficient revenue to stay afloat. Credit Nation argued they had a strong balance sheet.
Credit Nation argued its balance sheet was strong because it had some valuable life insurance policies, but the SEC argued—and Judge Duffy agreed—that Credit Nation wildly overvalued these policies. In 2015, Credit Nation paid around $6 million for life insurance policies Credit Nation claims are now worth at least $35 million. Judge Duffy concluded that these insurance policies were probably worth about what Credit Nation paid for them, so the value of these policies did not bridge the gap between Credit Nation's assets and liabilities.
And the gap between Credit Nation's assets and liabilities was massive. As Judge Duffy explained:
The Court notes that the total maturity value of the policies [most of Credit Nation's assets were life insurance policies] owned by Credit Nation at the end of 2014 was approximately $14 million and that Credit Nation's liabilities were approximately $30 million. … Even if, for every life insurance policy owned by Credit Nation at the end of 2014, every insured had died on January 1, 2015, Credit Nation would have received $13.3 million in death benefits—not nearly enough to repay the $29 million it owed to investors, even if Credit Nation's other assets were included.
Credit Nation's Books are a Mess.
In addition to concluding that Credit Nation Capital owes much more than it has, the Court also observed that Credit Nation's books were a mess:
·         There are a bunch of poorly documented loans between Credit Nation Capital and its corporate affiliates, including Torchia's now defunct auto dealership.
·         Credit Nation did not have trained accountants to handle its bookkeeping, which is unusual for a company as large as Credit Nation.
·         Credit Nation could not produce GAAP-compliant financial statements.
·         Mr. Torchia admitted that he is "just not a very good accountant."
Investors are Probably Going to Lose Most of their Money.
According to Judge Duffy's opinion, Credit Nation has reported losses every year since at least 2011. Without taking in new money from investors—which it can only get through fraudulently deceptive advertising—Credit Nation cannot survive. Its liabilities are more than triple the value of its assets.
While a receiver has been appointed to wind down Credit Nation in an orderly way, and there may be millions of dollars of assets to sell, the amount owed to individual investors, both promissory note holders and life settlement holders, is so high that investors could easily lose 75% of their investment or more.
Additionally, without enough cash on hand to pay life insurance premiums, the receiver might be on a tight deadline to sell these policies because, if premiums are unpaid, these policies will lapse and become worthless.
Investor Defense Law LLP may be able to help investors.
Investor Defense Law is a law firm that focuses its practice exclusively on representing investors. We help investors by: 1) making sure they get their fair share of receivership proceeds; 2) suing financial advisors who recommended Credit Nation; and 3) in select cases, defending investors in clawback litigation.
Financial advisors who recommended Credit Nation probably did not due their due diligence, in part because Credit Nation Capital was not even properly licensed to handle life settlements under Georgia law. (For an excellent article on this from the Atlanta Journal-Constitution, click here.)
To learn more, contact the investment fraud lawyers at Investor Defense Law for a free consultation by calling 800.487.4660, or by emailing Managing Partner Jeremy Hyndman directly at jeremy@jhyndman.com. We will also provide you with a free copy of Judge Duffy's order