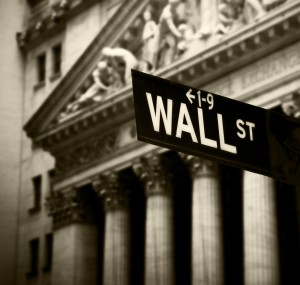 Late to the party, the U.S. Securities & Exchange Commission finally filed suit against Aequitas on March 10, 2016.
The SEC Complaint Explains how Things went Terribly Wrong at Aequitas. 
The SEC complaint provides a fascinating—albeit incomplete—perspective on Aequitas.
According to the SEC, at least as early as 2014, Aequitas became "a scheme to defraud and misuse client assets." Aequitas claimed it was taking investor money to make investments, but was really using the money to make Ponzi-like payments to exiting investors, and to fund the private jet and other lavish corporate benefits and salaries Aequitas employees enjoyed.
What happened? According to the SEC, Aequitas was critically dependent on Corinthian Colleges. A whopping 75% of its investments in debt—and debt was by far Aequitas' largest investment—were student loan debt from Corinthian Colleges. Many financial advisors told their clients that this debt was low risk because Aequitas had an agreement with Corinthian: any debt Aequitas could not collect would be sold back to Corinthian for full price. When Corinthian breached this agreement and stopped buying back bad debt in June 2014—and default rates increased—Aequitas's portfolio was not sufficiently diversified to absorb the losses. Aequitas actually lost $22.2 million in 2014 and, "by the end of 2015, Aequitas owed investors $312 million and had virtually no operating income to repay them."
At a minimum, Aequitas knew at least as early as 2014 that its fundraising activities were inaccurate. It knew that only 25% of the money it received from investors was used for investments, a number which dropped to just 8% in 2015. Only these small percentages of the $350 million Aequitas raised during this time actually went into buying debt. With this reduced level of investment, it's no surprise that Aequitas fell apart.
In some ways, this is good news for investors. The SEC is taxpayer-funded. While its goals are not exactly the same as Aequitas investors, one of the SEC's goals is to put money back into investors' pockets.
The SEC and Aequitas have also stipulated to appointment of a receiver. A receiver is a neutral, independent party who will take over Aequitas and try to liquidate its assets in an orderly way to fairly distribute whatever remains to investors. These assets may include legal claims that Aequitas has against third parties, such as law firms or accounting firms that gave it bad advice.
With the SEC and receiver taking action, in our view, there is no longer any need for investors to file their own legal claims against Aequitas, and it is likely that investors will get some recovery due to the efforts of the SEC and receiver.
While it is good that the SEC and receiver are doing something to get money for investors, it is not likely to be much. According to the SEC's complaint, investors' money is only 13% collateralized. In other words, there may only be thirteen cents worth of assets for every dollar investors invested. Even worse, most individual investors bought subordinated debt. Institutional investors may have priority.
One of those investors is Wells Fargo. Wells Fargo has already filed paperwork in the SEC's lawsuit to carve out Wells Fargo's collateral from the receivership. If they are successful, another $24 million will be out of reach for individual investors. Even if their motion is unsuccessful, there is a good chance they and other institutional investors will collect most of what remains.
Also, unlike the SEC, the receiver is free. The receiver is will likely use FTI Consulting and multiple law firms. According to court filings, some of those lawyers charge as much as $846 per hour.
Although individual investors do not have to directly pay for the services provided by the SEC or receiver, they are also unlikely to get much for their efforts.
Options for Investors
So what should investors do? An Aequitas investor should take a hard look at his or her financial advisor. Did the financial advisor describe the Aequitas investment as safe? Did the financial advisor recommend that more than 5% of your portfolio be invested in Aequitas? If you have concerns about your Aequitas investment, your best option for recovery may be taking legal action against your advisor.
If you want to discuss your legal options with an investment fraud attorney, Investor Defense Law LLP offers free consultations and can be reached at 800.487.4660.
Investor Defense Law is a law firm dedicated to helping investors in California, Georgia, and Washington State recover investment losses.
We understand investment fraud and financial advisor malpractice. Our lawyers know how to sue investment advisors, brokerage firms, and financial advisors.
To read our other articles about Aequitas, click here.