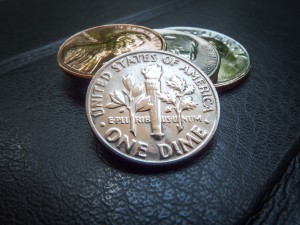 Glendale Securities of Sherman Oaks, California recently agreed to a $12,500 fine and interest payments due to "front running" trades. A broker-dealer engages in front running when it executes its own trades before customer trades at prices that are more favorable than the prices customers receive.
Front running occurs most often in trading in thinly traded securities, stock with low trading volumes. For these securities, a single purchase or sale can significantly affect a stock's share price. A single purchase can make the share price go up, and a single sale can make the share price go down.
For such thinly traded securities, the first person to buy or sell is better off than the second person. The first person to buy shares of a thinly traded security for a $1.00, for example, could push up the purchase price to $1.10, so the second person has to pay more to get the same number of shares. Conversely, the first person to sell shares for $1.00 could put downward pressure on the public share price for the security, so the second person can only get $.90 when he sells his shares.
Brokerage firms are allowed to trade for themselves, but when doing so affects the price of a security and their customers have open orders in the same security, the brokerage firm is supposed to execute the customers' orders first. This is more than simply being polite or putting customers' interests first, it is required under FINRA Rule 5320, which prohibits financial advisors from trading ahead of customers' orders.
According to the Financial Industry Regulatory Authority (FINRA), Glendale Securities broke this rule almost 30 times. While this misconduct may have been inadvertent, it still harmed investors.
If you have concerns about trades in your investment accounts, the investor attorneys at Investor Defense Law LLP may be able to help, and offers free initial consultations.
Investor Defense Law LLP is a law firm dedicated to helping investors in CA, GA and WA recover losses caused by stockbrokers, financial advisors, or investment firms. To learn more, contact an investment fraud attorney at 800.487.4660.