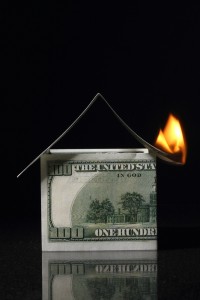 FINRA recently ruled in a hearing panel decision that Anthony Warren Thompson and TNP Securities, LLC, engaged in widespread securities fraud, improperly taking over $35 million in investor funds.
Thompson National Properties was a real estate firm operated by Mr. Thompson that issued promissory notes to investors through three subsidiaries:
TNP 12% Notes Program, LLC;
TNP 2008 Participating Notes Program, LLC; and
TNP Profit Participation Notes Program, LLC
Thompson National Properties distributed these promissory notes through its subsidiary, TNP Securities, to other brokerage firms. Investors—eager to earn interest payments of up to 12%–snapped them up, investing over $35 million.
While investors were gobbling up these promissory notes, Mr. Thompson was misleading them as to the financial health of his real estate companies, FINRA concluded. Apparently, the private placement memoranda for these investments contained old financial statements that showed that these companies were performing well and had capital cushions. In reality, these companies were losing money, and continued to slide backwards, eventually having negative equity of approximately $50 million.
By sweeping these losses under the rug, Mr. Thompson and TNP Securities committed securities fraud, the FINRA Panel found.
If you invested in any of these promissory notes and lost money, the investment fraud attorneys at Investor Defense Law LLP may be able to help you recover your losses.
Investor Defense Law LLP is a law firm dedicated to helping investors in California, Georgia, and Washington State recover losses caused by stockbrokers, financial advisors, and investment firms. To learn more, contact an investment fraud lawyer at 800.487.4660.