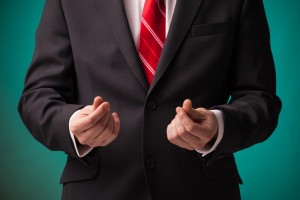 According to recent reports from Financial Industry Regulatory Authority, or FINRA, the Syracuse, New York-headquartered independent-brokerage firm Cadaret, Grant & Co., Inc. was fined $75,000 and ordered to pay over $230,000, plus interest, in restitution to a customer.
The firm's failure to "establish reasonable policies and procedures" regarding variable annuity contracts, exchanges and replacements resulted in an unsuitable environment for customers, but a lucrative one for the firm's representatives: premium commissions from poor advice.
Cadaret's registered representatives participated in a hybrid variable annuity (VA) transaction: "Non-exchange VA Surrenders," a type of third-party — or direct sale — VA surrender to insurance agents. Since these transactions weren't processed in house, Cadaret had a complete absence of infrastructure related to "the review and approval of surrenders of VA contracts recommended or processed by its sales force."
In other words, what we don't know won't hurt us. Unfortunately, it did hurt their clients.
Between 2011 and 2014, Cadaret's representatives processed more than 500 of these Non-Exchange VA Surrender transactions — all in all, adding up to an aggregate contract value of approximately $27 million. That's 27 million dollars of unreviewed and unchecked variable annuity contracts. Cadaret earned an approximate $1.5 million in these surrender fees alone.
One elderly customer incurred $36, 242 in fees after surrendering four VA contracts. The Cadaret representative convinced the customer to invest in charitable gift annuities that — FINRA later concluded — was inappropriate and unsuitable for the customer. The transaction earned the Cadaret representative an undisclosed $59,000 commission fee from the third party insurance agency, later determined to be the result of a shady, "outside business relationship."
Further harm mounted. Because of Cadaret's lack of due diligence, this third party made unauthorized donations with the customer's money (from forged signatures), to various charitable agencies in the range of $200,000. All because of shady dealings and poor oversight.
In May 2015 Cadaret, Grant & Co. settled with FINRA; however, the fine reflects a documented history of unsuitable practices. If you've been harmed by independent brokerage firms such as Cadaret, Grant & Co., the investment fraud attorneys at Investor Defense Law LLP may be able to help you recover your losses.
Investor Defense Law LLP is a law firm dedicated to help investors in CA, GA, and WA recover losses caused by stockbrokers, financial advisors, or investment firms. To learn more, contact an investment fraud attorney at 800.487.4660.