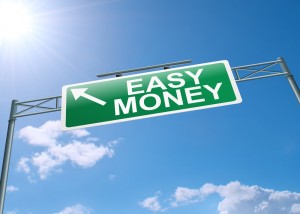 J.W. Korth & Company, Inc. ("J.W. Korth" or the "Firm") of Lansing, Michigan allegedly charged excessive markups on municipal bond transactions, generating additional revenue for the Firm at the expense of its customers.
The Firm operates a general securities business, deriving a large majority of its revenue from the sale of municipal bonds. Municipal bonds are generally among the lowest-risk investments as the default rate tends to hover around 0.15% and the income generated from municipal bonds is tax free, which is more attractive to investors on fixed incomes.
Like most investments, there are rules governing the sale of municipal bonds. A broker-dealer is entitled to charge more than the prevailing market price in order to cover his expenses and time for managing the transaction, which is known as a markup. However, dealers and brokers must sell bonds at a "fair and reasonable price" in relation to current market conditions.
Between April 21, 2009 and December 9, 2011, J.W. Korth allegedly charged excessive markups that were "not fair and reasonable" according to FINRA as they ranged from 3.10% to 8.33%. The Firm's extreme markups of the municipal bonds caused the Firm's customers to receive yields that were lower than they would have obtained had the markups been fair. As a result, FINRA alleges that J.W. Korth received $39,178.51 from its markups, at the expense of its customers.
The Firm's unfair markups were not disclosed to its customers on trade confirmations and were approved by James W. Korth, the President, CEO, and Managing General Partner of the Firm. The bonds sold to customers did not have features that warranted extraordinary markups nor did the Firm's expenses in filling customer orders permit markups of this kind, FINRA alleged.
In the end, because the Firm sold municipal bonds to retail customers at prices that were neither fair nor reasonable, J.W. Korth willfully violated MSRB rules to its clients' detriment, FINRA alleged.* Bond markets tend to be a bit murkier than the stock exchange, as bonds are not traded as often as stocks, making it easier for dealers and brokers to charge excessive fees without customers noticing. However, you do not have to fall victim to excessive markups.
If you believe your broker overcharged you on your municipal bond trades, contact the attorneys at Investor Defense Law LLP at no charge and find out whether you have a valid claim.
Investor Defense Law LLP is a law firm dedicated to helping investors in California, Georgia, and Washington recover losses caused by stockbrokers, financial advisers, or investment firms. To learn more, contact an investment fraud attorney at 800.487.4660.
*An earlier version of this article stated that FINRA had alleged that JW Korth had willfully violated FINRA rules. In fact, FINRA alleged that JW Korth willfully violated MSRB rules, not FINRA rules.