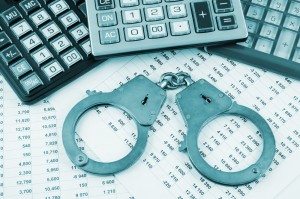 According to FINRA, Jonathan Jay Greenfield made reckless material misrepresentations in emails to customers regarding the features of GWG Holdings, Inc. ("GWG") Renewable Secured Debentures ("Debentures").
Although Mr. Greenfield was terminated from Arete Wealth Management ("Arete") in December 2013, FINRA's complaint charges him with misconduct while associated with the company.
From March 2012 to October 2012, Mr. Greenfield emailed between 50 and 75 potential customers that Debentures were "very safe and good investments" and claimed that GWG's assets "consisted of life insurance policies," which was false information. His primary sales pitch was that the debentures were "secured by the corporate assets of GWG, which consist primarily of investments in life insurance policies purchased in the secondary market." The insurance policies, however, were not collateral for the debentures but had been pledged as collateral for GWG's separate line of credit.
Investment in Debentures carries significant risk, including the risk of losing the entire investment because they are illiquid, speculative investments. In addition, the life insurance policies purchased by GWG were not owned by GWG but by a trust operated by GWG's subsidiaries and created for the benefit of GWG's senior creditors, not debenture holders. In other words, the life insurance policies were not collateral securing the Debentures as Mr. Greenfield advertised.
While Mr. Greenfield was employed at Arete, the company may have failed to supervise his advertisement and sale of debentures to customers. During the relevant time period, Arete overlooked or approved these transactions that contained clear red flags. Mr. Greenfield understood the features and risks of the debentures yet he failed to ensure whether the purchase of debentures was consistent with the customers' investment objectives, risk tolerances, financial conditions, or liquidity needs. Ultimately, Mr. Greenfield did not seem to care that he was offering misrepresentations to customers and failed to observe the "high standards of commercial honor and just and equitable principles of trade."
If you believe that you have suffered losses due to an unethical or incompetent financial advisor, contact the attorneys at Investor Defense Law LLP at no charge to find out whether you have a claim.
Investor Defense Law LLP is a law firm dedicated to helping investors in California, Georgia, and Washington recover losses caused by stockbrokers, financial advisers, or investment firms. To learn more, contact an investment fraud attorney at 800.487.4660.