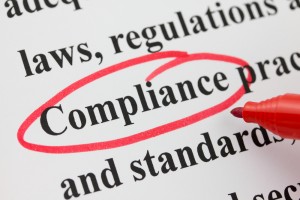 Wedbush Securities ("Wedbush" or "the firm"), a brokerage firm located in Los Angeles, California, created and gave FINRA falsified documents regarding its review of the firm's municipal securities transactions, alleges a FINRA complaint.
On April 10, 2012, FINRA requested that Wedbush generate documents evidencing that it conducted supervisory reviews of municipal securities transactions between October 1, 2011 and December 31, 2011 (the "review period"). Because the firm had not performed supervisory reviews of any municipal securities transactions, Wedbush fabricated municipal securities transaction report cards ("MSRB Report Cards") by whiting-out date information and adding supervisory signatures. This document manipulation offered the false impression that the firm conducted supervisory reviews when the firm had not. In fact, Wedbush failed to even appoint a firm representative to conduct supervisory reviews of the municipal transactions.
Had Wedbush implemented a supervisory program of municipal transactions, it would have caught that firm representatives failed or were late to report about 55 bond transactions to the Municipal Securities Rulemaking Board ("MSRB") throughout the review period. Thus, the firm willfully violated MSRB and FINRA rules through falsifying documents and alleging that a supervisory program was in place when, it fact, it was not.
The firm's failure to follow the policy and procedure of the securities industry puts investors at risk through falsely alleging that customer transactions are being supervised, instilling a false sense of confidence in consumers that their money is being handled correctly.
If you think your brokerage firm has broken rules governing the securities industry, you may have a claim. Contact Investor Defense Law to see if you can recover your losses.
Investor Defense Law LLP is a law firm dedicated to helping investors in California, Georgia, and Washington recover losses caused by stockbrokers, financial advisers, or investment firms. To learn more, contact an investment fraud attorney at 800.487.4660.