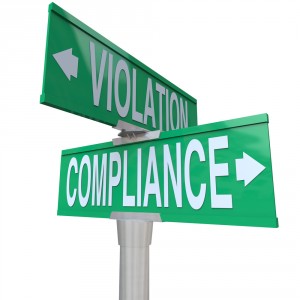 Gregory Bolduc ("Bolduc"), a financial advisor formerly with UnionBanc Investment Services, has been fined and suspended for falsifying investor signatures. Bolduc photocopied the original signatures, and attempted to continue using them for further transactions as if they were authentic.
Bolduc had six customers who were interested in purchasing mutual funds. His firm required customers sign a disclosure form before any transactions in their brokerage account were made. Bolduc initially had each customer sign a form to purchase a mutual fund. However, he then photocopied all of the signatures, and continued to submit the signatures to his firm as authentic signatures for additional transactions. Bolduc submitted 30 falsified disclosure forms to his firm.
A financial advisor may forge customer signatures for many reasons, and we can only speculate as to what those reasons were for Mr. Bolduc. While occassionally financial advisors will copy client signatures to make financial product purchases easier for investors, it is also possible that Bolduc did so to earn higher commissions. It is possible that the financial advisor sold investors A shares without their knowledge. A financial advisor may be inclined to sell A shares because they offer a high commission. However, they are also very expensive, and are only beneficial to the investor if he does not sell it soon after purchasing it. Unfortunately, since the customers did not sign the documents, they may have been forced to purchase mutual funds they did not agree to. Alternatively, the investors may be aware of these purchases, but not aware of the high fees they are paying for the mutual funds.
If you are concerned that transactions are taking place in your brokerage account without your consent, or that you are not being fully informed, you may have a claim. Contact Investor Defense Law today to see if you can recover your losses.
Investor Defense Law LLP is a law firm dedicated to helping investors in California, Georgia, and Washington recover losses caused by stockbrokers, financial advisers, or investment firms. To learn more, contact an investment fraud attorney at 800.487.4660.