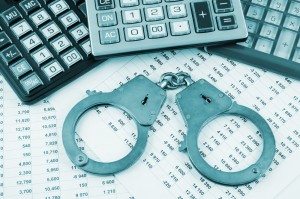 According to a complaint recently filed by the Securities & Exchange Commission (SEC) in the U.S. District Court for the Northern District of Georgia, tens of millions of dollars across the South have been lost to a sophisticated investment fraud perpetrated by James A. Torchia of Credit Nation.*
Mr. Torchia of Canton, Georgia and his family own or used to own auto dealerships and some other businesses, but Mr. Torchia's investment alleged fraud involved two separate business, subprime auto lending and life settlements.
Subprime Auto Lending Ponzi Scheme
Mr. Torchia and Credit Nation solicited investments in the subprime auto loan business, but there were critical facts the SEC says they withheld from investors.
According to the SEC, Mr. Torchia "raised tens of millions of dollars from investors who purchased unregistered promissory notes, most of which promised a 9% return." Credit Nation falsely claimed that these notes were "100% asset backed" and "backed by hard assets dollar for dollar." Investment returns supposedly came from profits Credit Nation earned in the subprime auto lending business.
Instead, "CN Capital basically operates as an ongoing Ponzi scheme through which the promised investment returns are paid using new investor money." The promissory notes are not 100% asset backed, and Credit Nation actually lost millions of dollars each year for the last few years, so its profits were not enough to make interest payments on the promissory notes.
According to the SEC, "Torchia treats Credit Nation as his personal piggy bank" and "has stolen investor money" to the tune of millions of dollars.
Investor pain could be widespread. Under the new JOBS Act, Credit Nation solicited investments from the general public. This included radio ads on the Rush Limbaugh show. Ironically, one line from one of the ads read, "I'm with Credit Nation and I'm here to help."
Life Settlement Investment Fraud
In addition to running a promissory note Ponzi scheme, Mr. Torchia also perpetrated a related investment fraud involving life settlements.
To understand the life settlement fraud the SEC alleges Mr. Torchia committed, it is important to have a basic understanding of life settlements and how they work.
Life settlements are a legitimate investment, although they seem to attract more than their fair share of fraud and scam artists. An investment in a life settlement is an investment in a someone else's life insurance policy. Here's how it works:
Someone buys a life insurance policy (the Insured);
The Insured then decides he does not want to keep the policy;
Rather than surrendering the policy to the insurer or letting it lapse, the Insured sells his policy to a third party and changes the policy beneficiary to being the third party.
Voila! The policy is now a life settlement, also called a viatical.
The third party who purchased the policy continues to pay premiums to keep the policy current.
When the insured dies, the third party collects the insurance payout.
While it may seem macabre to profit when some stranger dies, these investments are legal, and do have a certain appeal. If you pay the right price for the policy and the Insured does not outlast their welcome on planet Earth, a smart investor can make a tidy profit.
Life settlements are a noncyclical investment; their profitability does not depend on how the economy is doing. Consequently, many large investment firms and endowments invest a small portion of their portfolio in life settlements to provide diversification, but they should probably not be a significant portion of an individual investor's portfolio.
With that background in mind, we can better understand the SEC's allegations against Credit Nation and Mr. Torchia.
According to the SEC, Credit Nation offered investors fractional interests in specific life insurance contracts. Rather than simply selling an entire policy, Credit Nation sold pieces of individual policies. With part of the sale proceeds, Credit Nation and Mr. Torchia committed to paying premiums on the life insurance policies.
The good news for investors is that the life insurance policies were real. Mr. Torchia was not selling investors something that did not exist, as is all too common in investment scams.
The bad news is that money received that should have been set aside to pay premiums on those policies was not set aside. Instead, according to the SEC, Mr. Torchia commingled funds received from selling life settlements with money received from the sale of Ponzi promissory notes and all of his other investments. And that money, or at least millions of dollars of that money, is missing.
One risk for investors in Credit Nation's life settlements is that there will not be enough money to keep them current. If investors themselves pay these premiums, they could be throwing good money after bad. If investors don't pay these premiums, their policies could lapse, resulting in a total loss.
Some investors may be unable to pay these premiums. According to the SEC, Credit Nation accepted investments from elderly investors, and from individual IRAs. Many investors may have invested all of their liquid net worth in Credit Nation, which touted itself as a safe, high income alternative to investing in bond, treasuries, or the stock market.
All of this is particularly ironic, as it appears that Mr. Torchia was himself the victim of a Ponzi scheme in 2009, losing over a million dollars and calling on the judge to give the Ponzi scheme mastermind in that case, Wendell Spell, the maximum sentence.accesswdun.com/print/2009/8/219586. Those words may come back to haunt Mr. Torchia.
The SEC is taking aggressive action against Mr. Torchia and Credit Nation, but it might not be enough to stop unsuspecting investors from suffering significant losses.
In cases like this, third party liability is also a possible avenue for investors to recover losses. For example, Credit Nation's lawyers and accountants could be liable for losses if they knew Credit Nation was a Ponzi scheme but helped it commit investment fraud anyway.
In Ponzi schemes, early investors who made a profit also need to worry about "clawback" actions. In some cases, a court-appointed receiver may sue investors who profited from a Ponzi scheme in order to take those profits and give them to other investors who lost money. This can be a difficult situation for investors who unknowingly used Ponzi payments to provide retirement income, and spent the money they received.
If you have questions about investment losses, the securities litigation attorneys at Investor Defense Law LLP may be able to help, and offer free initial consultations. To provide our view of what is going on in this case, we have published a new blog post containing answers to investors' frequently asked questions. To read the FAQs, click here.
Investor Defense Law LLP is a law firm dedicated to helping investors in California, Georgia, and Washington State recover investment losses.
We understand investment fraud and financial advisor malpractice. Our lawyers know how to sue investment advisers, brokerage firms, and financial advisors. To receive a free case evaluation, contact an investment fraud attorney at 800.487.4660.
*Of course, running a multi million dollar investment scam through one company is too simplistic. While this blog post refers to a group of corporate entities broadly as "Credit Nation", the actual list of companies mentioned in the SEC complaint includes:
Credit Nation Capital LLC, f/k/a Credit Nation Lending, LLC;
Credit Nation Acceptance, LLC;
Credit Nation Auto Sales, LLC;
American Motor Credit, LLC; and
Spaghetti Junction, LLC
12/8/2015 Addendum
Our office has been flooded with phone calls over the last couple of days from investors who received the above blog post as part of a packet sent anonymously through the mail. We are flattered that someone thinks our post is worth sharing, but also want to state that Investor Defense Law LLP did not mail this packet or know who did. We take credit for everything that we do.
4/30/2016 Addendum
The Court has granted the SEC's motion to appoint a receiver. To learn more, click here.