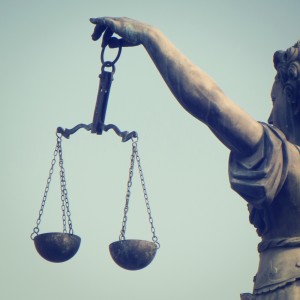 Many investors have contacted us regarding a lawsuit filed by the U.S. Securities Commission against James "Jim" Torchia, Credit Nation, and affiliated entities. We wrote an article about this alleged Ponzi scheme on our website, which you can read by clicking here.
Many investors have been asking us similar questions. The purpose of this blog post is to quickly and efficiently give investors our view of what is happening.
Q: What does the SEC allege Jim Torchia and Credit Nation did exactly?
A: According to the SEC, Jim Torchia and Credit Nation have been selling investments to the public but not telling investors the important fact that its subprime auto lending business has been losing millions of dollars a year for years. As a result, the company's liabilities far exceed its assets.
According to the SEC, Jim Torchia also, in their words, has "stolen" from investors by using Credit Nation as his personal piggy bank.
At this point, some of Credit Nation's most significant assets are life settlement contracts, and the SEC alleges that Credit Nation will be hard-pressed to make premium payments on these policies because money was not set aside for premium payments.
To learn more details about the SEC's case, click here.
Q: What is the likelihood that these allegations are true?
A: While Credit Nation and Mr. Torchia are challenging the SEC's allegations, it is significant that apparently the SEC has been investigating them for two years and, according to a letter Mr. Torchia sent to some investors, the SEC has already reviewed hundreds of thousands of pages of Credit Nation's internal documents.
Additionally, from our experience dealing with the SEC, if anything, the SEC often moves too slowly, for fear of being wrong in a case and looking like a posterchild for bureaucratic ineptitude. For the SEC to bluntly state that Mr. Torchia has "stolen" investor money suggests that the SEC is very confident in their case.
No doubt Credit Nation and Mr. Torchia would argue that the SEC's confidence is misplaced, and the SEC's allegations have not yet been proven, but it is reasonable for investors to be concerned.
Q: So I should try to get my money out now, right?
A: You can try, but it may already be too late. Even if Credit Nation were as legitimate as they vigorously contend, it is unlikely that they could instantly give everyone their money back at once. Additionally, the SEC is seeking appointment of a receiver to take over Credit Nation (and its affiliates). If they prevail, the receiver will be very cautious and deliberate about releasing funds to ensure that all investors are treated equally.
Q: If a receiver is appointed, what should I expect? What does a receiver do, anyway?
A: A receiver takes over a company and does two things. First, the receiver marshals assets to pay investors. Second, the receiver ensures that investors are treated equally. For example, if some investors made money investing at Credit Nation, it is possible that the receiver will try to "claw back" some of those profits to reduce other investors' losses.
A receivership can take months or even years to wind down. If a receiver is appointed, he may pause payments on Credit Nation promissory notes to keep money to pay insurance premiums on life settlement contracts, or may sell some of Credit Nation's life settlement contracts to third parties.
Q: What do the coming weeks and months hold for investors?
A: Investors should plan for the worst and hope for the best. If the SEC's allegations are true, there is not enough money for investors to recoup 100% of their investments. Interest payments could also be suspended. To the extent investors have financial flexibility, they may wish to reduce their expenses so that, if these losses occur, they are not devastating.
SEC litigation and receiverships can last for years, and individual investors have little power to speed up this process. Investors should prepare for a long, drawn out process.
Q: Well, thanks for ruining my day with all of this bad news. Is there anything you can do to help me?
A: Yes, we can help! There are four ways that we help in investment fraud cases where the SEC has already filed a lawsuit against the primary cast of characters in the alleged fraud.
First, we provide (hopefully) helpful information on our website free of charge.
Second, we can help you submit loss claims to the SEC and a receiver if one is appointed. This can be a challenging process for some investors. We can help ensure that you get your fair share of whatever funds the SEC and receiver distribute to investors. Generally, our firm charges a flat fee for this service so that investors are not surprised by high legal bills on top of suffering investment losses.
Third, in some cases, we file litigation against the secondary cast of characters in your personal investment loss story. For example, if you invested in Credit Nation through an independent financial advisor, we might bring a claim against that financial advisor for failure to conduct due diligence when recommending this investment to you. This provides additional funds to investors on top of money paid out through the SEC/receivership.
Fourth, in cases where the receiver initiates clawback litigation against investors—in some cases—we represent investor defendants and help them resolve these disputes favorably.
Investor Defense Law LLP is a law firm devoted to representing investors facing investment losses. We have offices in Georgia, California, and Washington State. To learn more and receive a free consultation, contact Investor Defense Law LLP at 800.487.4660.
The foregoing is not intended as legal advice but as general information.
The SEC's motion to appoint a receiver has been granted. To learn more, click here.