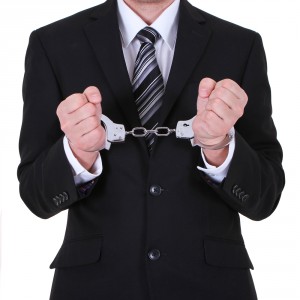 Tricia Denise Willis ("Willis") in Vernon, Connecticut has been banned from the securities industry for committing fraud and conversion. She forged a customer's signature to withdraw over $17,400 from the customer's home equity line of credit ("HELOC").
Willis became dually employed as a Licensed Investment Associate at People's Securities, Inc., and as a Financial Services Manager and Teller at People's United Bank. Willis asked one of her customers for a $2,500 loan. The customer agreed to lend Willis the money, and gave Willis permission to access it directly from her HELOC account that was maintained at the bank. However, the customer did not authorize Willis to forge her signature on withdrawal slips to obtain the money. Willis prepared four withdrawal slips, forged the customer's signature, and withdrew the funds.
The customer only gave Willis permission to borrow $2,500. However, Willis continued to access the HELOC account, stealing an additional $17,400 from the customer. To do so, Willis had to forge 28 additional withdrawal slips, and make unauthorized transactions in the customer's account.
By stealing money from the customer, Willis has engaged in conversion. Conversion takes place when one person intentionally, and without authorization, takes the property of another. Furthermore, Willis committed fraud by forging the customer's signature on over 30 withdrawal slips. Willis betrayed the trust of the customer, and stabbed her in the back by stealing her money after the customer generously agreed to lend her a specific amount. Willis' greed and unethical decisions caused her to violated FINRA rules as well as her employer's policies and procedures.
Investors should be wary of any financial advisor that asks for a personal loan. It should be a red flag if someone whom you are hiring to manage your money asks to borrow it. Furthermore, FINRA prohibits financial advisors from doing so.
If your financial advisor has asked for a loan from you, stolen your money, or forged your signature on any documents, you may have a claim. Contact Investor Defense Law to see if you can recover your losses.
Investor Defense Law LLP is a law firm dedicated to helping investors in California, Georgia, and Washington recover losses caused by stockbrokers, financial advisers, or investment firms. To learn more, contact an investment fraud attorney at 800.487.4660.