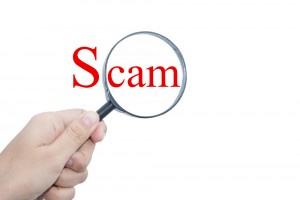 Norma Monica Skeete from Arlington, Virginia is responsible for an investor losing approximately $160,000. She recommended an investment scam to a client without checking to make certain that it was legitimate, and misrepresented other details about the likelihood of the client getting his money back.
FINRA requires financial advisors to have a sufficient basis for recommendations made to investors. Investors rely on the expertise and knowledge of their advisors, therefore they probably will not look into the investment opportunity on their own. Investors who negligently make recommendations harm investors and breach their obligation to clients.
Skeete failed to fulfill her obligation to her client when she recommended he loan a substantial amount of money to a real estate project. Skeete was contacted by a company who claimed to be seeking loans to purchase foreclosed properties at discount prices. She did not personally know anyone involved in the company, and did not investigate the legitimacy of the company. However, Skeete recommended that her client loan the company $85,000 for their project, and told him he would be paid at a certain date with 12% interest. The client agreed to the deal. A few weeks later, the company changed their position stating that they would instead need $160,000. Skeete urged the client to go through with the deal saying that the money would be safe, and that he was guaranteed repayment with interest.
When the investor was not repaid on time, Skeete assured him that his funds were not in jeopardy and that he was definitely going to be reimbursed the full amount plus interest. Skeete asserted this information with no basis as she had not discussed anything with the company, and had not investigated the likelihood of this happening.
Skeete misled her client and violated FINRA rules when she made a risky recommendation, and didn't check to make sure the investment was safe. The investor suffered greatly as a result, and never recovered the $160,000 he loaned to the company that turned out to be a scam.
If you think your financial advisor has made a recommendation to you without sufficient basis, you may have a claim. Contact Investor Defense Law to see if you can recover your losses.
Investor Defense Law LLP is a law firm dedicated to helping investors in California, Georgia, and Washington recover losses caused by stockbrokers, financial advisers, or investment firms. To learn more, contact an investment fraud attorney at 800.487.4660.