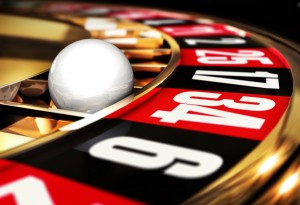 Christopher A. Novinger, Brady J. Speers, and their company, NFS Group, LLC have been sued by The Securities and Exchange Commission for defrauding investors by selling bad life settlement interests. The defendants lied to investors by falsely stating that the investment was safe, risk free, and federally insured.
A life settlement is a transaction that allows one person to purchase the life insurance policy of another. This may take place because the original owner no longer wants the policy, or cannot afford to pay the premiums. When the original owner passes away, the purchaser than receives the payout. There are various risks involved with purchasing a life settlement: there is no annual rate of return, no guarantees of any potential rate of return, the investment is not easily liquidated, there is uncertainty regarding the life expectancy of the insured, and it is a highly speculative investment. Life settlements are designed for experienced investors who can bear the risk of economic loss.
The defendants falsely advertised these life settlements to investors by stating that they were risk free with a guaranteed 7-9% annual rate of return, that investors would not even lose $1, that the investments were federally insured, and that it was a short term investment. The defendants also misrepresented their level of financial expertise by creating fake titles such as "licensed financial consultants" to trick investors into believing they were knowledgable and legitimate. The titles they created were meaningless and did not exist in the financial services industry. They asserted that their firm was the "largest non-risk investment consulting firm in the Southwest." This assertion is misleading because it does not pertain to the amount of clients or assets they manage, rather, it refers to the geographic territory the defendants solicit to. The misrepresentations that the defendants made to investors gave investors a false sense of security.
Despite warnings to cease-and-desist from the Oklahoma Department of Securities, the Federal Communications Commission, the Texas Attorney General, and the State of California, the defendants continued to market and misrepresent these risky investments.
The defendants misled investors by tricking them into believing their net worth was much higher than it actually was. To invest in life settlements investors must be accredited, meaning they must have a high enough net worth so that they can bear any economic loss. The defendants created a net worth calculator which improperly boosted investor's assets by including the anticipated worth of social security, pension and other payments. This gave investors the false idea that they had a large enough net worth to be accredited, therefore making it safe for investors to take part in this investment. However, the defendants knew that most of the investors were not accredited and should not have invested in these speculative life settlements.
The defendants sold more than $4.3 million in life settlement interests to 26 investors and got excessive commissions, totaling approximately $515,000. They were not registered brokers, and deceived investors with misleading statements and fraudulent misrepresentations of the investment. As a result, investors suffered a great economic loss.
If you think a financial advisor has made a misrepresentation of an investment you made, you may have a claim. Contact Investor Defense Law to see if you can recover your losses.
Investor Defense Law LLP is a law firm dedicated to helping investors in California, Georgia, and Washington recover losses caused by stockbrokers, financial advisers, or investment firms. To learn more, contact an investment fraud attorney at 800.487.4660.