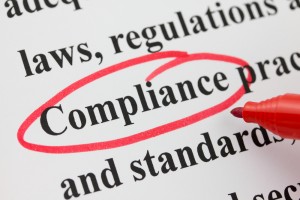 Emiliano Rocha Jr., formerly employed with LPL Financial and Invest Financial Corporation, has been suspended for seven months and fined $10,000. Rocha borrowed $19,700 from an investor, failed to pay the investor back, and lied to his brokerage firm about borrowing the funds.
When Rocha was working for LPL Financial, an investor opened an account with the firm. Rocha and the investor executed a loan agreement in which the investor agreed to loan Rocha $17,000, if Rocha paid him back without interest by a certain date. A few months later, Rocha borrowed an additional $2,700 from the investor. However, he did not ask the investor's permission or execute a loan agreement.
LPL Financial asked Rocha to fill out an annual compliance questionnaire which asked whether he had loaned money to, or borrowed money from an investor. Despite the fact that Rocha had borrowed money a week before filling out the questionnaire, he lied on the form and falsely answered that he had not done loaned or borrowed from an investor.
A few months later, Rocha left LPL Financial to work with Invest Financial Corporation. At this time, Rocha was past due on repaying the loan to the investor. However, when Invest Financial Corporation asked him to fill out a compliance questionnaire that asked if Rocha had borrowed or loaned money to any client, Rocha lied once again. Even though he hadn't borrowed money from the investor while working at the new firm, he had outstanding and overdue debts to an investor.
Investors should be wary of any financial advisor that asks to borrow money. Financial advisors are considered experts in managing and investing money. Therefore, it is troublesome that this financial advisor needed monetary assistance from his client. Not only did Rocha lie to both firms about borrowing the money, he failed to pay back the investor and took out an additional loan without the investor's permission.
If your financial advisor has borrowed money from you and not disclosed it to his firm, you may have a claim. Contact Investor Defense Law to see if you can recover your losses.
Investor Defense Law LLP is a law firm dedicated to helping investors in California, Georgia, and Washington recover losses caused by stockbrokers, financial advisers, or investment firms. To learn more, contact an investment fraud attorney at 800.487.4660.