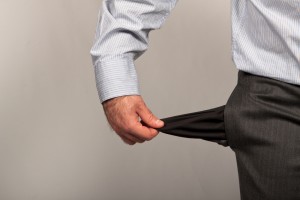 Victor Tien Luu, in Seattle, Washington, has been suspended and fined $10,000 for withholding information from investors and his member firm. According to FINRA, Luu had two opportunities to disclose his bankruptcy petitions on his Form U4s, but willfully failed to do so.
A bankruptcy petition is filed by a person who is unwilling or unable to pay money back to his creditors. The petition states that the debtor will pay back the personal debts as they are due. A voluntary bankruptcy petition is filed by a debtor who, on his own accord, wants to make arrangements to pay back his creditors. Contrarily, an involuntary bankruptcy petition is filed when the debtor is forced by his creditors to arrange a payment plan, and the money owed exceeds a certain amount. The petition lists all of the debtor's assets, liabilities, and debts so that a realistic payment plan can be arranged.
FINRA requires financial advisors to disclose any bankruptcy petitions they have filed on their Form U4. A Form U4 is used by FINRA to keep track of all relevant information that may affect whether an investor would want to do business with them. This form also helps brokerage firms to monitor their financial advisors by putting them on notice of any red flags. FINRA then uses the Form U4s to update a website called BrokerCheck. This website allows investors to look into financial advisors and see who they would like to hire.
Luu had two separate opportunities to disclose his bankruptcy petitions on his Form U4, but failed to do so. He intentionally withheld this information from his firm and investors, possibly because he was worried it would negatively impact his reputation with investors. Luu also prevented FINRA from providing accurate information on its website, BrokerCheck, which investors may rely on to choose a reliable financial advisor.
It is a red flag if any financial advisor has to file a bankruptcy petition. Investors should be wary of this because if a financial advisor cannot control his own funds, he may not be able to effectively help investors. Furthermore, some financial advisors who have personal financial problems may be more motivated to engage in stealing, churning, or biased financial advise.
If you are concerned that your financial advisor has failed to disclose important information to you or his brokerage firm, you may have a claim. Contact Investor Defense Law today to see if you can recover your losses.
Investor Defense Law LLP is a law firm dedicated to helping investors in California, Georgia, and Washington recover losses caused by stockbrokers, financial advisers, or investment firms. To learn more, contact an investment fraud attorney at 800.487.4660.