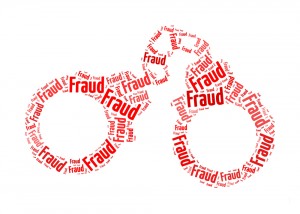 Poor supervision at Western International Securities ("Western International") may have helped one of its brokers run a ForEx scam undetected. Jason Bo-Alan Beckman, a Western International broker in Minnesota operated unlicensed investment vehicles called Oxford Global Advisors and Oxford Global Partners (collectively, "Oxford Global"). These supposed funds promised a 10.5-12% return with little to no risk from ForEx, buying and selling currencies. Instead, investors lost a substantial amount of the $23 million invested in Oxford Global. Mr. Beckman, to the contrary, received a 4% commission on all funds invested, pocketing a hefty $920,000.
While Oxford Global was not affiliated with Western International, Mr. Beckman was working as a stockbroker for Western International at the same time that he was funneling investor funds into Oxford Global. Therefore, Western International had a duty to supervise Mr. Beckman's outside business activities, including his work with Oxford Global.
According to the Financial Industry Regulatory Authority ("FINRA"), Western International failed to meet its supervisory obligations. Brokerage firms like Western International are supposed to monitor and keep a record of their stockbrokers' investment-related email. Western failed to monitor or keep a record of Mr. Beckman's emails. According to FINRA, if Western International had properly recorded and monitored Mr. Beckman's emails, fewer investors might have been hurt by Mr. Beckman's unlicensed and unregulated foray into buying and selling foreign currency.
If you have suffered investment losses in a brokerage account, your brokerage firm could be responsible due to its failure to properly supervise your financial advisor. If you believe you may have a claim against your stockbroker or brokerage firm, contact the attorneys at Investor Defense Law LLP to discuss your case at no charge.
Investor Defense Law LLP is a law firm dedicated to helping investors in California, Georgia, and Washington recover losses caused by stockbrokers, financial advisers, or investment firms. To learn more, contact an investment fraud attorney at 800.487.4660.