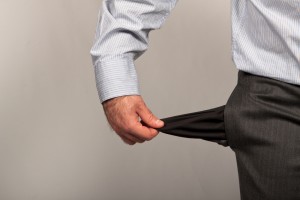 If your financial advisor has caused investment losses, you may want to sue your financial advisor. For better or for worse, you may instead be forced out of court and into a FINRA arbitration. This post explains why securities litigation frequently ends up in FINRA arbitration, and what you can expect from the FINRA arbitration process.
Can I "Sue" My Financial Advisor, Or Do I Have To Submit My Claim To Arbitration?
Whether you can take your financial advisor to court or have to arbitrate your dispute depends on many factors, but there is a general rule of thumb for investors. If you pay your financial advisor a percentage of assets under management, odds are good that you will be able to file a securities litigation lawsuit against your financial advisor or investment firm in court. If you pay your financial advisor a commission for buy and sell orders, you will almost certainly have to submit your claim to FINRA arbitration.
Wait, What's FINRA?!?
FINRA is the name of the Financial Industry Regulatory Authority, the agency that regulates stockbrokers (who often call themselves "financial advisors") and brokerage firms. FINRA operates an arbitration forum for disputes between investors and the financial firms FINRA regulates.
What Is The Difference Between A FINRA Arbitration And A Civil Lawsuit.
In most important ways, a FINRA arbitration is similar to a lawsuit. Generally, the parties present documents and testimony at a hearing in a similar way to how parties in a civil lawsuit present evidence at trial.
The arbitration panel hears and decides your claim, not a judge and jury.
In a FINRA arbitration, 1-3 arbitrators hear and decide your claim. One of these arbitrators could be someone from the securities industry. This means that the arbitration panel might have more insight into the violation of securities regulations than a jury made up of ordinary people or a judge who hears a wide variety of cases, but it also means the panel might be biased in favor of fellow members of the brokerage industry.
Arbitrations can move more quickly than traditional lawsuits.
The typical FINRA arbitration, if it does not settle–and many do–typically takes about 14 months to complete. While this may seem like a long time, it is still quicker than civil lawsuits in most states, especially California, where most courts are congested and have a significant backlog.
In FINRA arbitrations, the parties pay for the arbitrators' time.
In a civil lawsuit, an investor (or the investor's law firm) may pay a hefty filing fee, but does not pay additional fees as the case progresses. In arbitration, the parties pay a filing fee, but also compensate arbitrators for their time for each motion that is decided, as well as for conducting the final hearing, which is like a trial. The arbitrators can shift fees between the parties. Frequently, the party with the weaker argument will pay the costs for hearing a motion, and the losing party in the arbitration will often pay a greater share of arbitrator fees.
Failing to pay quickly an arbitration award can wreck a brokerage firm or the career of a financial advisor.
One unique benefit of a FINRA arbitration is that, unlike a court, FINRA directly regulates brokerage firms and their employees. If a brokerage firm or financial advisor fails to pay an amount owed under an arbitration award promptly, FINRA can revoke their license. In contrast, enforcing a court judgment against a party that does not want to pay can be a lengthy and time-consuming process.
The FINRA arbitration forum is unique, so it requires an experienced securities arbitration attorney.
Attorneys who are used to civil lawsuits could make mistakes in a FINRA arbitration that an experienced securities arbitration lawyer will know how to avoid. If you are considering filing a claim to recover investment losses, you should consult the experienced investment fraud attorneys at Investor Defense Law LLP.
Investor Defense Law LLP is a law firm dedicated to helping investors in California, Georgia, and Washington recover losses caused by stockbrokers, financial advisers, or investment firms. To learn more, contact an investment fraud attorney at 800.487.4660. You can also click here to learn about the types of misconduct that can support successful claims against financial advisors.