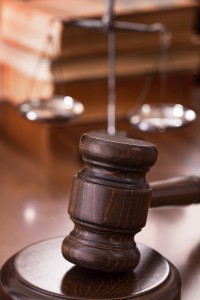 If you believe that you are a victim of investment fraud, it can be hard to figure out where to turn for help.
Your local police department might not be sophisticated enough to obtain justice, especially if the perpetrator lives outside their jurisdiction.
This guide will walk you through the steps you can take to report investment fraud, and what you can expect from the process.
1. If you want to recover your investment losses, your best bet is probably to get your own lawyer, not putting your trust in securities regulators.
Reporting investment fraud to regulators and law enforcement might get the person who committed this fraud punished, but it probably won't get you your money back. Ok, our law firm is biased, but you don't have to take our word for it on this critical issue. According to FINRA, a securities regulator that oversees brokerage firms:
Because the focus of a FINRA investigation is regulatory in nature, and is designed to determine compliance with industry rules and regulations, you are encouraged to consider other means if you are seeking to recover money or securities. Understand that FINRA staff is investigating your complaint from a regulatory perspective and with the protection of all investors in mind.
Relying on the outcome of FINRA's investigation may close other avenues of redress if you wait too long to proceed. … [Y]ou may want to consult with an attorney if you are considering filing an arbitration, mediation, or private civil action.
See FINRA brochure titled, "Investor Complaint Program: What to Do When Problems Arise."
In other words, regulators' primary duty is to investors at large, which they serve by punishing bad financial advisors. If a securities regulator uses your complaint to revoke a financial advisor's license, or even put them in jail, the regulator counts that as a big win, even though it does absolutely nothing for your wallet.
2. An investment fraud attorney can tell you where (and whether) to report investment fraud.
Financial advisors are regulated by a complex patchwork of federal, state, and nongovernmental entities. An experienced investment fraud lawyers like the attorneys at Investor Defense Law LLP will be able to tell you how to handle your complaint. While each law firm is different, this is something we routinely do for investors who call, even if we do not take their case.
3. Federal, state, and nongovernmental entities all police investment fraud, along with local law enforcement agencies.
Investment fraud is policed by a tangled web of governmental and nongovernmental entities. Based on your financial advisor and the type of investment fraud involved, filing an investment fraud complaint with any of the following agencies might make sense.
a. The Securities and Exchange Commission – The SEC regulates public securities markets in the United States, and also directly regulates large investment advisors. If you wish to file a complaint with the SEC, you can do so at www.sec.gov/complaint.shtml.
b. The Federal Bureau of Investigation – The FBI handles international investment fraud. If an investment fraud con artist in another country convinced you to wire your money overseas, your best bet is the FBI. You can report investment fraud to the FBI at https://tips.fbi.gov. If the investment fraud occurred online, you can also file a complaint at the Internet Crime Complaint Center ("IC3"), a partnership between the FBI and the National White Collar Crime Center. IC3 does not conduct its own investigations, but it does distribute your complaint about internet crime to other federal and local law enforcement authorities.
c. The Financial Industry Regulatory Authority – FINRA is a self-regulatory organization that regulates stockbrokers and brokerage firms nationally. To see if your financial advisor or investment firm is regulated by FINRA, you can use FINRA's online BrokerCheck service at www.brokercheck.finra.org. You can file a complaint with FINRA at www.finra.org/investors/investor-complaint-center.
d. State Securities Regulators – In addition to FINRA, all stockbrokers and brokerage firms are also regulated by the states where they do business. State securities regulators are a terrific resource for investment fraud victims. All state securities regulators are members of NASAA, the North American Securities Administrators Association. To find contact information for your state securities regulator, visit www.nasaa.org.
e. State Insurance Regulators – Some investments are also insurance products, such as variable annuities, equity-indexed annuities, and universal life insurance. For these products, complaining to your state insurance commissioner may be worthwhile. To find contact information for you state's insurance department, visit the National Association of Insurance Commissioners at www.naic.org and look up their membership list.
f. District Attorneys – For investment fraud with a local con artist, your county's District Attorney (D.A.) might be able to help, especially if your D.A. has a white collar crime department.
You can easily spend hours contacting and filing investment fraud reports with federal, state, and local agencies. While doing so is often a good idea, the payout can be low, and the process can be extremely time consuming without an investment fraud lawyer to assist you.
If you want help reporting investment fraud and are considering filing a claim against your financial advisor, give the investment fraud attorneys at Investor Defense Law LLP a call at 800.487.4660 for free help evaluating your options.
Investor Defense Law LLP is a law firm dedicated to helping investors in California, Georgia, and Washington recover losses caused by stockbrokers, financial advisers, or investment firms. To learn more, contact an investment fraud attorney at 800.487.4660.