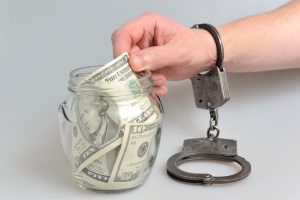 Steven James Dunkelberg, Jr. a financial advisor with Fifth Third Securities, Inc. in Grand Rapids, Michigan, was barred from the securities industry for misappropriating client funds without the customer's knowledge or consent.
From October 3, 2014 through December 18, 2014, Mr. Dunkelberg used his position as a financial advisor to complete five separate withdrawals from a customer's account totaling approximately $5,000. Mr. Dunkelberg forged his customer's name on withdrawal slips and made the withdrawals from his client's account at Fifth Third Securities for his own personal use. It is yet to be revealed if the money was ever returned to the customer.
Mr. Dunkelberg's conduct violates FINRA policy that no person associated with a member firm can improperly use a customer's securities or funds. Moreover, Mr. Dunkelberg clearly failed to "observe high standards of commercial honor and just and equitable principles of trade."
It is unfortunately not surprising that financial advisors steal client funds for their own personal use. The ease at which Mr. Dunkelberg withdrew close to $5,000 from a client's account over a two-month span should alarm the investing public and convince people to remain current on all transactions within their financial accounts. Also, it is vitally important to perform thorough background checks on any financial advisor you are trusting with your money. The fact is, corrupt financial consultants can find almost any way to separate clients from their money, which is why investors must conduct their own due-diligence in reviewing their accounts and records on a regular basis in order to detect any discrepancies.
If your account statements reveal a surprisingly low balance or transactions you did not authorize, you may be able to recover losses by filing a claim against your brokerage firm. To learn more, call the attorneys at Investor Defense Law LLP for a free consultation.
Investor Defense Law LLP is a law firm dedicated to helping investors in California, Georgia, and Washington recover losses caused by stockbrokers, financial advisers, or investment firms. To learn more, contact an investment fraud attorney at 800.487.4660.