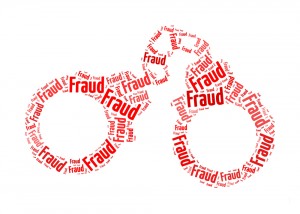 Michael Allen Lovett of Lawrenceville, Georgia was recently fined $5,000 and suspended for six months, according to Financial Industry Regulatory Authority, or FINRA.
Reports detail that Lovett — the Chief Compliance Officer (CCO) at Cape Securities, Inc. — was grossly negligent in keeping his firm compliant. His lax atmosphere engendered an unethical environment that lead to over $630,000 of illegally transferred customer funds, all under his watch.
Trouble at Cape began when a registered representative started submitting illegal wire transfer funds from customer's accounts into the branch's account. The misconduct occurred over an eight month period. As recently reported on this blog, the Cape representative forged seven different customer signatures — even from those of the recently deceased — to illegally transfer funds.
Lovett was held liable for "failing to establish, maintain and enforce a supervisory system and Written Supervisory Procedures (WSPs) [that] reasonably review and monitor the transmittal of funds from the accounts of customers."
In other words, as the CCO of Cape, Lovett didn't do his job well enough to protect his customers from harm.
FINRA determined that the internal staff who were processing these wire-transfer requests were "not required to validate information on the letters of authorization used to transfer funds from customer accounts." In a more rational and professional environment, a firm's WSPs and other internal accountability procedures should actively watch for this type of illegal activity by cross checking every signature.
When the representative was finally caught and to admitted the forgeries, Lovett failed to terminate or even strictly supervise this criminal. He didn't even research the representative's previous transactions, failing to conduct due diligence, as both his role in the firm and FINRA requires.
Additionally, Lovett was obligated to contact and notify all customers whose accounts were harmed by criminal activity, and he failed to notify the family of the deceased customer, quitting after only one attempt.
Overall, the report details a grim atmosphere at Cape: registered representatives taking advantage of the CCO's inadequate supervisory system with any discovered misconduct being swept under the rug.
If you've been damaged by Michael Allen Lovett, by Cape Securities Inc., or by similar brokerage firms, the investment fraud attorneys at Investor Defense Law LLP may be able to help you recover your losses.
Investor Defense Law LLP is a law firm dedicated to help investors in CA, GA, and WA recover losses caused by stockbrokers, financial advisors, or investment firms. To learn more, contact an investment fraud attorney at 800.487.4660.