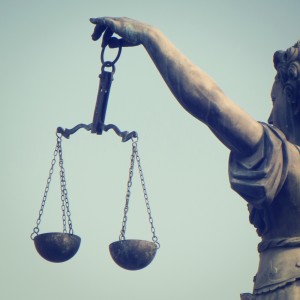 John Michael Elias Saad of Atlanta, Georgia was recently barred "from acting as a broker or otherwise associating with firms that sell securities to the public."
The condemning report comes from the Financial Industry Regulatory Authority, or FINRA, as well as from the sanctions imposed by the National Adjudicatory Council following a SEC decision.
As a registered representative of Hornor, Townsend & Kent, Saad misappropriated $1,144 by "intentionally falsifying receipts" for Honror's parent company, Penn Mutual Life Insurance Company. In addition, Saad submitted a fraudulent expense report and accepted reimbursement to which he was not entitled.
Saad's misconduct reaches back to 2006, when — as regional director for Hornor, Townsend & Kent — his production declined. Saad began to receive warnings from Penn Mutual, saying that they needed to "see results."
A week after this notice, Saad submitted expense reports that flagged concern from corporate. An investigation lead to Saad admitting that he pretended to fly to Memphis for a two-day meeting. In actuality, he was staying at a hotel in town.
According to statements made, Saad even submitted receipts for four drinks from the local hotel as an expense. After realising his mistake, he quickly withdrew them, and was on the record as saying, "if she [the office administrator] knew that I was in Atlanta, then it wouldn't help my production."
Saad offered to reimburse Penn Mutual but Penn Mutual declined, favoring termination instead.
During his FINRA investigation, Saad tried to conceal "the extent of his actions" from FINRA examiners. Saad's gross misconduct has permanently barred him from any FINRA or SEC registered entity. The punishment portions of this case, however, have been appealed to the SEC.
If you've been damaged by John Michael Elias Saad, or by similar brokers or investment advisors, the investment fraud attorneys at Investor Defense Law LLP may be able to help you recover your losses.
Investor Defense Law LLP is a law firm dedicated to help investors in CA, GA, and WA recover losses caused by stockbrokers, financial advisors, or investment firms. To learn more, contact an investment fraud attorney at 800.487.4660.