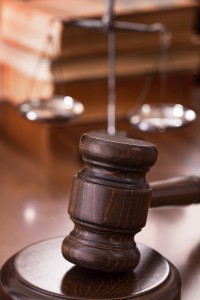 Cecilia Carolyn Hang Minh Le of Santa Ana, California was permanently barred from "acting as a broker or otherwise associating with firms that sell securities to the public," according to recent reports from Financial Industry Regulatory Authority, or FINRA.
Among many of her reported misdeeds, Le allegedly stole $1000 by converting bank funds through forged debit claims. She was dually employed by both her member firm, J.P. Morgan Securities, Inc., and her firm's affiliate bank, J.P. Morgan Chase Bank, N.A.
Le took advantage of this unethically opportunistic environment, converting over one thousand dollars of bank funds for private use.
Le's obfuscated employment history began as part of a "mass transfer of employees" in October 2012 from Chase Investment Services Corp. to J.P. Morgan Securities, Inc. By September 2013, Le registered as a Series 6 licensed Investment Company Products/Variable Contracts Representative and later acquired her Series 63 State Securities Agent license. During this time (officially August 2012 through June 2014), Le was also a Private Client Banker for Chase Bank.
By making false debit card claims through Chase Bank, Le's account was credited $1006.00, which she converted for personal use. Eventually her misconduct caught up with her and Le resigned from Chase Bank in the midst of an investigation.
FINRA requested information from Le as part of this investigation; however, the information she did submit included "false and misleading written statements," adding to her increasing pile of unethical conduct. Before FINRA's final gavel came down, Le also failed to provide whole documents all together, thinking, potentially, that she could outrun, or shred, the law.
Le's misconduct continued. During the FINRA investigation, Le became employed by Edward Jones in July 2014 as a Series 6 licensed representative. Le failed to disclose to Edward Jones that she had resigned from Chase Bank due to an internal investigation concerning her alleged criminal activity. Edward Jones discharged Le by September of the same year.
If you've been damaged by Cecilia Carolyn Hang Minh Le, or by similar brokers or investment advisors, the investment fraud attorneys at Investor Defense Law LLP may be able to help you recover your losses.
Investor Defense Law LLP is a law firm dedicated to help investors in CA, GA, and WA recover losses caused by stockbrokers, financial advisors, or investment firms. To learn more, contact an investment fraud attorney at 800.487.4660.