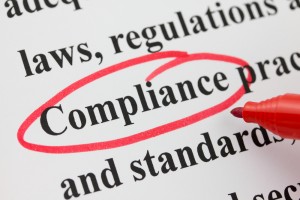 A Danville financial advisor with Grigsby & Associates, Calvin Grigsby, has been fined $10,000 for deliberately violating FINRA rules by acting as a Financial and Operations Principal ("FINOP") without a license. A FINOP has several duties regarding a firm's financial and operational management, the most important being to supervise all employees and actions of the firm.
He was initially disciplined for continuing to operate his securities firm, despite failing to maintain the required minimum net capital. Stockbrokers are required by the U.S. Securities and Exchange Commission ("SEC") to maintain a minimum amount of cash to make certain that the firm is insured. If a firm cannot meet this minimum requirement and an investor needs to sue, it is possible the investor would not be able to recover. Grigsby's firm could not meet the minimum requirement, but chose to continue advising clients without assurance that investors could recover potential losses. By doing so, Grigsby breached FINRA's "high standards of commercial honor and just and equitable principles of the trade."
After discovering Grigsby's initial misconduct, FINRA required him to reapply and qualify as a FINOP by passing an examination. Grigsby was given 90 days from his agreement with FINRA, but neglected to follow through with the examination. Therefore, FINRA prohibited Grigsby from acting as a FINOP for his firm until he could become licensed.
Although Grigsby was forbidden from acting as a FINOP, he continued to do so to allow his firm to stay in business. Every firm must have a licensed FINOP to conduct operations, and Grigsby was the only one who had been licensed at his firm. He resumed giving final approval on all actions taken by the firm.
Once again, FINRA became aware of Grigsby's misconduct. FINRA imposed a $10,000 fine due to Grigsby's recklessness, which put investors at risk.
If you think your financial advisor has broken rules governing the securities industry or acted outside of his authority, you may have a claim. Contact Investor Defense Law to see if you can recover your losses.
Investor Defense Law LLP is a law firm dedicated to helping investors in California, Georgia, and Washington recover losses caused by stockbrokers, financial advisers, or investment firms. To learn more, contact an investment fraud attorney at 800.487.4660.