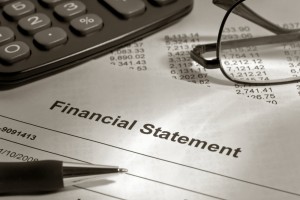 National Securities Corporation ("National") was reprimanded and fined for failing to file customer complaints and settlements with the Financial Industry Regulatory Authority ("FINRA").
National, a member of FINRA since 1947, is a broker-dealer and government securities broker or dealer headquartered in Seattle, Washington with 139 offices around the United States.
From approximately November 6, 2009 to April 11, 2011, National failed to report information regarding twenty-one customer complaints to FINRA within the required time period.
A "complaint" includes any written grievance by a customer involving one of FINRA's members. FINRA requires its member companies to file customer complaint reports no later than 30 business days after they knew or reasonably should have known about their existence. In this scenario, National filed the complaints anywhere between 1 and 520 days late.
Further, between October 1, 2010 and July 19, 2011, National failed to report four settlements of customer dispute resolution claims for damages exceeding $15,000 within the required time period; the reports were anywhere between 8 and 399 days late.
National has written supervisory procedures in place to avoid these filing mishaps, yet the company appears to have blatantly neglected its own policies in its mishandling of consumer claims. This form of neglect must be less than comforting to investors assuming that their business is being handled by representatives complying with applicable securities laws and regulations.
FINRA requires that stockbrokers disclose important information on the Uniform Application for Securities Industry Registration or Transfer ("Form U4"), which must be "current at all times." The Form U4 is published on BrokerCheck, an online stockbroker database FINRA maintains, and investors use BrokerCheck to decipher whom they are willing to trust with their money. When National fails to report customer complaints or settlements to FINRA, it willfully withholds important information from its customers and the general investing public, shining an overly flattering but false light on their compliance and the job they do for their investors.
Ultimately, National's failure to promptly file consumer reports with FINRA cost the company $35,000 in fines.
If you believe that you have suffered losses due to the mismanagement of a broker-dealer like National Securities, contact the attorneys at Investor Defense Law LLP at no charge and find out whether you have a claim.
Investor Defense Law LLP is a law firm dedicated to helping investors in California, Georgia, and Washington recover losses caused by stockbrokers, financial advisers, or investment firms. To learn more, contact an investment fraud attorney at 800.487.4660.