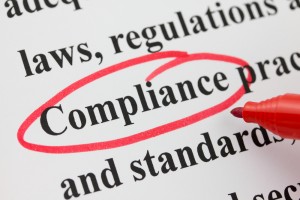 David Woods Unsworth Jr. of Belvedere, California was recently fined $25,000 and suspended for six months, according to reports from Financial Industry Regulatory Authority, or FINRA.
While chairman, CEO, and majority owner of Legend Merchant Group, Inc. (LMG) from 2008 to 2012, Unsworth (a.k.a. Chip Unsworth) engaged in various unethical activities, including the disregarding of multiple FINRA regulatory requirements. His salient misconduct, however, concerned improper communications with a customer who intended to make an official complaint about a former LMG broker. Unsworth attempted to conceal this complaint from FINRA, in hopes of "avoiding regulatory scrutiny," and tried to convince his customer to do the same.
This behavior violated Unsworth's fiduciary duty to protect his customers over his employees, violating FINRA Rule 2010. But Unsworth's problems with FINRA only begin there.
While CEO of LMG, the firm failed to file annual audited financials, causing a suspension of all securities business in March 2012; however, Unsworth allowed the firm to continue to sell securities well into April 2012, despite the suspension.
After FINRA discovered these activities and expelled LMG, Unsworth read the writing on the wall: He ordered LMG to prepay a subordinated loan to LMG's parent company, Ledge End Corp., a company Unsworth was also majority owner in. To transact this loan legally, Unsworth would have needed written approval from FINRA, but didn't bother, breaching Appendix D to SEC Rule 15c3-1.
Unsworth's unethical tour de force of FINRA violations continued, as he "failed to disclose unsatisfied tax liens totaling $266,910.94." These liens should have been reported on Unsworth's Form U4 — a legal document all broker-dealers and investment advisors are obligated to update.
Unsworth blatantly disregarded financial laws that were designed to protect investors from fraud and malpractice. If you've been damaged by the behavior of David Woods Unsworth Jr., Legend Merchant Group, or by similar brokers or investment advisors, the investment fraud attorneys at Investor Defense Law LLP may be able to help you recover your losses.
Investor Defense Law LLP is a law firm dedicated to help investors in CA, GA, and WA recover losses caused by stockbrokers, financial advisors, or investment firms. To learn more, contact an investment fraud attorney at 800.487.4660.