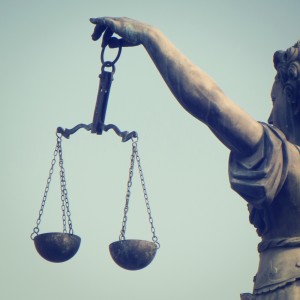 An investor deserves to know if their financial advisor has committed burglary and owes back taxes to the IRS. Patrick M. Ebel, formerly employed with NYLife Securities and O.N. Equity Sales Company, kept this information secret from investors. He received notice that a tax lien was filed against him, knew of an additional inaccurate filing, and did not disclose a felony charge to FINRA or his employer. He has been fined $10,000 for failing to update this information on his Form U4.
FINRA recognizes that investors have several financial advisors to choose from when hiring someone to manage their money, and want to make the best choice possible. Therefore, it requires financial advisors to fill out a Form U4. The Form U4 specifically asks financial advisors if there are any unsatisfied judgments or liens against them. This is important for investors to be aware of, because if a financial advisor has trouble paying his taxes, he may not be a good choice to manage others' money.
Ebel had a tax liens filed against him, and he willfully left it off of his Form U4. He also failed to fix an incorrect statement regarding a second tax lien against him. It is likely that Ebel did not want to report it because it would be a red flag for investors, and potentially diminish his ability to gain customers. However, it is essential for investors looking into financial advisors to have this kind of information. A financial advisor that is struggling with his personal finances may be motivated to engage in unauthorized transactions, or other misconduct, to earn money at the investor's expense.
In addition to keeping the tax liens undisclosed, Ebel did not report a felony burglary charge against him while he was with a past firm. Once again, Ebel put his needs ahead of the needs of investors when he kept this crucial information secret. Investors have a right to know whether a financial advisor can be trusted with their money.
Investors can learn more about financial advisors through a site called BrokerCheck. It contains information pertaining to each financial advisor's ability to manage money, and how trustworthy they are. By choosing not to update his Form U4, Ebel prevented BrokerCheck from being an accurate resources for investors.
If you are concerned that your financial advisor has misrepresented his financial status or ability to manage your money, you may have a claim. Contact Investor Defense Law to see if you can recover your losses.
Investor Defense Law LLP is a law firm dedicated to helping investors in California, Georgia, and Washington recover losses caused by stockbrokers, financial advisers, or investment firms. To learn more, contact an investment fraud attorney at 800.487.4660.