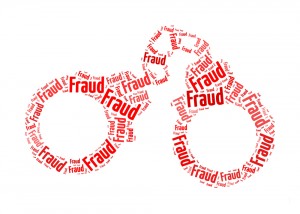 Investors were defrauded by the employees of two separate companies, North Star Finance LLC and Capital Source Lending LLC, when the employees persuaded them to invest in a prime bank scheme. The companies and its employees have swindled investors out of $5 million by offering fictitious investment programs to trusting customers.
A prime bank program is a scam that allows promoters to trick investors into giving them money, with no actual possibility of return. Those running the scam confuse investors by using technical and complicated terminology. Investors then trust that the promoter is knowledgeable, and relies on them to manage their investment. These scams are often appealing to investors because they promise high returns for little risk. When investors request further information or recommendations from other sources, promoters of the prime bank schemes often distract them with further confusing terminology.
Employees of the North Star, Thomas Ellis and Yasudo Oda, as well as employees of Capital Source Lending, Thomas Vetter, Michael Martin, and Sharon Salinas, all engaged in conducting a fraudulent prime bank scam. They lured investors into pouring their money into a program that would supposedly generate millions of dollars. These employees consistently misrepresented the investment by lying about what the funds were being used for, and the existence of a bank instrument. They pressured investors to partake in the program by marketing it as only available for a short amount of time, and offered fake personal experience in similar investments to persuade investors.
Investors were defrauded by these employees. None of the securities that were offered were registered with the commission. Furthermore, none of the employees were registered as financial advisors, which is a requirement for anyone advising investors and managing their money. They swindled investors out of millions of dollars through a phony offer to invest and earn quick cash.
Investors should be wary of any investment opportunity that is supposedly low risk with a high return. Opportunities like this are too good to be true — either the risk will be higher than anticipated, or the returns will be disappointing.
If you believe you have been tricked into making a bad investment, you may have a claim. Contact Investor Defense Law today to see if you can recover your losses.
Investor Defense Law LLP is a law firm dedicated to helping investors in California, Georgia, and Washington recover losses caused by stockbrokers, financial advisers, or investment firms. To learn more, contact an investment fraud attorney at 800.487.4660.